Abby Rose is a farmer, developer and soil health advocate, she was named one of 50 New Radicals by The Guardian in 2018 for her work as co-creator of Farmerama Radio: an award-winning podcast sharing the voices behind regenerative farming, and as co-founder of Vidacycle: developing simple apps, like Soilmentor, that help build ecology, profitability and beauty on farms around the world.
Abi Bunker, Director of Conservation & External Affairs, Woodland Trust. Abi leads a team that provides research, expertise and works to influence UK public policy decision-makers. Previously RSPB's Head of Policy & Advocacy, Abi started in conservation as research co-ordinator at Mikumi National Park, Tanzania. She holds ecology & conservation and language degrees, alongside chartered accountancy qualifications.
Ada Qin. Over the last 4 years, Ada has visited more than 300 sustainable farms around the world. In accordance with her mission "Exploring humans and nature in agriculture", she has built the independent social enterprise Abovefarm in Shanghai, China, which focuses on farms' sustainability evaluation and communication. The goal is to promote sustainable food, lifestyle, and thinking to consumers, producers, policy makers and the value chain.
Before founding Abovefarm, Ada was the Deputy Editor-in-chief of Forbes China.
Adam Calo is a postdoctoral researcher studying the barriers that prevent transition to a more just food system. His research focuses on how land tenure, norms of property, and complexities of land access tend to frustrate efforts to reform food systems. He is currently studying Scotland's land reform policy agenda.
Adam Payne, Landworkers' Alliance. Adam is on the coordinating group of the Landworkers' Alliance and has been involved with the organisation since its creation. He currently works on finance, fundraising, strategic development and policy for the LWA. He is also co-founder and grower at Southern Roots Organics, a diverse market garden running a CSA and local wholesale in East Devon and has previously managed a mixed Organic livestock farm and was a coordinator and spokesperson for the European Coordination of Via Campesina (ECVC) in 2014-2016.
Adilen Roque is the National Coordinator of the Peasant-to-Peasant Agroecological Movement (Movimiento Agroecologico Campesino-a-Campesino) of the National Association of Small Farmers (Asociación National de Agricultores Pequeños – ANAP) of Cuba, member organization of La Via Campesina.
Adrian Steele is a longstanding organic cereal and livestock farmer from Worcestershire, with extensive experience of the workings of organic supply chains. Also a qualified solicitor, Adrian works for the Soil Association and is co-chair of the English Organic Forum.
Aide Moreno is a leader in the Agricultural Union Federation (Federación Sindical Unitaria Agropecuaria – FENSUAGRO) of Colombia and follows closely the human rights situation in the country. Between the date of the signing of the Colombian Peace Accords and March 2020, 38 leaders of FENSUAGRO have been assassinated.
Agnes Kirabo is the Executive Director of Food Rights Alliance in Uganda.  She holds a Diploma in performing Arts (Music Dance and Drama) a Bachelor's Degree in Adult and Community Education and a Scholar of Human Rights and Post graduate Level. Agnes works to advance policy, legal and practice reforms in Agriculture and Food Governance that promote and protect people's Right to Adequate Food and that uphold people's dignity. As a campaigner, Agnes has designed and implemented campaign on a diverse spectrum of issues that impact on food availability, accessibility, stability and mutilation. She has significantly contributed to agendas on Public Finance for Agriculture, Land and Water resource governance, seed security , biodiversity and farmers rights, Intellectual property rights in agriculture and food systems, trade and agriculture, access to supportive production services such as Agriculture Extension, Women and Youth in Agriculture and issues of food safety and Food governance. She hopes to build a strong legacy of preaching the Human Right to Adequate Food as a fundamental Human Right in its entirety and inclusivity.
Alba Portillo is the founder and coordinator of Red de Guardianes de Semillas de Vida (RGSV), a network of farmers and seed guardians that operates in the south of Colombia. She has been praised for her work protecting native and creole seeds and RGSV is recognized as one of the most important seed initiatives in Colombia.
Alice Waters is a chef, author, food activist, and the founder and owner of Chez Panisse Restaurant in Berkeley, California (est. 1971). She has been a champion of local sustainable agriculture for over four decades. In 1995 she founded the Edible Schoolyard Project, which advocates for a free regenerative school lunch for all children and a sustainable food curriculum in every public school. 
In 2015 she was awarded the National Humanities Medal by President Obama, proving that eating is a political act, and that the table is a powerful means to social justice and positive change. Alice is the author of sixteen books including her critically acclaimed memoir, Coming to My Senses: The Making of a Counterculture Cook, the New York Times bestsellers The Art of Simple Food I & II, and The Edible Schoolyard: A Universal Idea.
Alessandro Santos Mariano
Alessandro comes from a peasant family in Brazil, he is member of the LGBTI collective of the Landless Movement (MST-Brazil), as well to the Via Campesina-Brazil LGBTI Collective.
Together with his family he joined during the occupation of a ranch the struggle for land in 1997. Alessandro grew up in that struggle, facing big landowners, as well as heterocysmoral discrimination for being homosexual in the rural areas.
He was forged as a LGBTI militant along with others in the struggle of the landlesses. He had tasks in the youth and education sectors of the movement. He is one of the founding members of the LGBTI Collective of the MST and Via Campesina-Brazil and author, along with others, of the book "Let's raise the rainbow flag: sexual and gender diversity in Brazil (2018)".
Mr. Alex Lwakuba is Commissioner for the Crop Production department in the Ministry of Agriculture, Animal Industry and Fisheries of Uganda. After attending a hands-on training course in Organic farming, Mr. Lwakuba's interest to develop organic agriculture in Uganda never waned. Involved both in organic research and civil society leadership, he is today the focal officer for organic agriculture issues within the Ministry of Agriculture. He significantly contributed to the development of the country's recently adopted National Organic Agriculture Policy. He strongly believes that, with one of the lowest inorganic fertilizer application in the world, most of the Ugandan farmers, particularly smallholders, could easily convert to organic agriculture if adequate training and access to inputs is provided.
Alexandra Sadler is completing her MPhil in Development Studies at the University of Oxford, researching agroecology and market linkages in southern India. She also conducts research on COVID-19 economic recovery, including natural capital investment, for the Smith School of Enterprise and the Environment, and her background is in energy consulting.
Alexis Sinclair. As Food and Nutrition Coordinator at FarmED, Alexis is responsible for feeding visitors with delicious, nutritious food prepared from local and regeneratively produced ingredients.  She also provides food education in the form of interactive workshops and nutrition seminars. She has a 15-year career in student union catering management and a diploma in culinary medicine.
Alfred Gathorne-Hardy is an Interdisciplinary Lecturer in Sustainable Resource Use at the University of Edinburgh, interested in the messy trade-offs in many sustainability decisions.
Alice Cunningham is the Executive Director of International Affairs for Shumei International. She serves as Shumei's representative to the United Nations, and as Shumei's international spokesperson. As an advocate for sustainable lifestyles, Alice works globally to share the benefits of Natural Agriculture and living in harmony with Nature.
Alice V Robinson received her Masters in Womenswear from the Royal College of Art in 2018. With a specialism in accessories Alice's work has focused on the UK leather industry, exploring the transference of raw materials from holistically managed and ecological farms in the UK through to the fashion industry. In the last three years Alice has created two collections: "11458" and "374", which explore the intricacies of our supply chains. Each collection, made from a single animal, presents a transparent journey from farm to product to encourage discussion on the absence of traceability in the leather industry. Alice's work is currently focused on creating a new supply of traceable leather in the UK made from hides of animals raised on pasture-based farms with ecological and humane practices, and tanned using traditional vegetable tanning methods, for this work she is collaborating with Sara Grady.
Alice Taherzadeh is a community organiser and activist and a PhD student at the Sustainable Places Research Institute. Their research interests include social movement learning and popular education with a focus on agroecology and sustainability transitions. They are interested in social movement learning approaches to promote food justice and agroecology.
Alicia Amarilla is a peasant woman, communicator and coordinator of the Organization of Peasant and Indigenous Women (Confederación de Mujeres Campesinas e Indígenas – CONAMURI) in Paraguay.
Amadou Kanouté is the Executive Director of CICODEV Africa, the Pan-African Institute for Consumers Citizenship and Development, based in Dakar, Senegal. The organization runs 5 priority programmes, all seeking to build active citizenship equipped to demand adequate access to quality essential services of water and sanitation, food and nutrition, energy, telecommunications and health. Amadou is the founder of CICODEV Africa after having served in a leadership position for many international NGOs including Consumers International, Greenpeace, Enda and ARTICLE 19.
– Facebook :@cicodev
– Twitter::@CICODEVAfrica
– Youtube:cicodev Africa
– Instagram:cicodev
– Soundcloud:Cicodev Africa
Amanda Frisby is a fresh produce technical specialist with many years practical experience of growing, processing and supplier technical management of all fresh produce categories. She was instrumental in Waitrose's work on Varietal Development, focussing on the experience of consumers and delivering agronomic improvement for growers.
Amber Smith, Women in Ranching Program Director, Western Landowners Alliance. Amber Smith has been living and working in rural America since 2004, beginning at The Home Ranch in Colorado, where she worked as a wrangler. She was Director of Activities for a rural nursing home in Nebraska, and developed riding programs for 4-H youth. Over the past five years in Eastern Montana, she has been writing and editing works regarding Holistic Management. She currently serves on her local school board, library board, the Council on Aging and Big Dry Transit boards of Garfield County. She and her husband are raising their two children and working to steward a 53,000-acre ranch in Cohagen, Montana. Her passion revolves around working with others to build a future in which rural families thrive. WLA's Women in Ranching has most recently provided her a platform on which to continue rural community building through supporting feminine leadership on the large working landscapes of Montana.
Amrita Gupta is a multimedia journalist and editor with over ten years' experience reporting on food, agriculture and climate. She leads communications at the Agroecology Fund, and helps amplify the stories of AEF's partners. Prior to joining the Fund, she worked with Nature in Focus, a news platform on conservation and the environment, BBC Good Food India, Mint newspaper, and Time Out magazine. She has documented the effects of climate change on agrarian communities in the mid-Himalayas for Earth Journalism Network, and was long-listed for a One World Media Award for highlighting under-reported stories from the developing world. Amrita has a Master's in Food Studies from New York University.
Amy O'Hoyt is a small business contractor and first-generation cattle rancher. Born and raised in the deep south of Mississippi she learned to appreciate a slower pace, a glass of sweet tea, and (eventually) her slight southern drawl. Since graduating Texas Christian University's Neeley School of Business in 2009, Amy has worked for global corporations and local startup companies, specializing in sales, operations and business development within food systems. In addition to pursuing entrepreneurial endeavors such as sustainable agriculture, Amy has also hiked over 6,000 miles along the US and international long-distance wilderness trails. Presently, Amy resides in northwest Montana with her fiancé Dan, their dog Wally, and a drove of cattle, horses, cats and chickens.
Ana Allamand is part of the Soil Association team, working with farmers across Scotland to increase the use of low-input and sustainable approaches to build financial and environmental resilience. To do so, she organises knowledge exchange events open to all farmers and facilitates farmer-led groups working together to find practical solutions to current challenges.
Ana Laura Sayago is a sociologist and has been working for three years in COOPSOL, a Fairtrade cooperative of beekeepers in the north of Argentina. Ana works on projects in COOPSOL to apply technology, connectivity and improve organic honey traceability systems via blockchain. She is also involved in 'bees for hope', an Inter American Foundation initiative, is currently part of the Latin American and Caribbean Network of Fair Trade Small Producers and Workers (CLAC)'s Oversight Committee and recently formed part of the network of Argentine rural women coordinating with UN women.
@annisayago
@Coopsol.Argentina
@CLACFairtrade
Andoni Garcia started farming at the age of 16 on his parents' dairy farm, which he took over at the age of 21. In 1987, he was elected to the executive of the EHNE-Bizkaia agrarian union, a member organization of Coordination of Agricultural Organisation (COAG) and ECVC. Andoni is currently the head of Union Action at COAG. He is responsible for union organising around rents, markets, and the Environment.
He has been a member of ECVC's Committee since January 2018. At ECVC, he carries shared responsibilities for the Common Agricultural Policy, Climate Change and Communication. He also sits on the European Economic and Social Committee (EESC).
Andrew Barbour works in the family farming and forestry business in Highland Perthshire.  Running both a cattle and sheep enterprise on land that is over 1000ft altitude, providing shelter plays an important part in the business. He has developed shelter woods on the farm and has experience of the management of pastoral woodlands and how they integrate with grassland management.
Professor Andrew Neal is a microbiologist in Rothamsted Research's Department of Sustainable Agriculture Sciences. He has worked principally in arable systems, developing a theory of soil as an extended composite phenotype.  He recently relocated his work to Rothamsted's North Wyke site in Devon where he is incorporating livestock and mixed farming systems into his research.
Andrew Webster and his wife Margaret farm near Ormskirk in Lancashire, growing potatoes for the crisping industry. He has been involved with the Innovative Farmers field lab investigating how trap crops can be used to tackle potato pests. He's also interested in soil health and bio science to ensure farm sustainability whilst improving crop quality and yields.
Andy Dibben is Head Grower at The Organic Farm Shop at Abbey Home Farm in Gloucestershire, growing over 70 different organic fruit and vegetables. Activities include protected cropping, intensive market garden production and field scale production. He is passionate about agroforestry, training his team of apprentices, and the ability of plants and insects to replace all agrochemicals.
Angela Cordeiro is an agronomist from Florianopolis, Brazil. She has an M.Sc. in Use and Conservation of Plant Genetic Resources from the University of Birmingham, UK. She started her professional career in the non-governmental sector, providing technical support to agroecology projects, with a focus on community management of agrobiodiversity. Angela has more than two decades of experience as a consultant, and has worked with NGOs, the Brazilian government, and UN agencies such as the UNDP, FAO, and WFP. In the last 15 years, Angela has worked extensively on program/project monitoring and evaluation, in Brazil and internationally. Part of the Agroecology Fund's Advisory Board from 2015 to 2019, she joined the AEF team as Program Director in October 2019.
Anja Fortuna is the newly elected Vice President of the European Youth Forum. She is the former President and Vice President of the National Youth Council of Slovenia and a former board member of Slovenian Rural Youth Association, Assembly member of the Youth Centre Idrija and many others. She is head of Youth Policy and Rural Development at Slovenian Rural Youth Association (ZSPM) and Rural up! European Rally chair, a joint event of ZSPM and Rural Youth Europe.
Anna Jamieson has a MSc in animal husbandry and has worked as a lecturer, advisor, textbook author and project manager within the Swedish agriculture sector all her life. She is a farmer, the vice chairman of the Swedish Cattlemen's Association and CEO of the Swedish Pasture Beef and Lamb association. The Pasture Beef and Lamb association was born by WWF Sweden's long-term engagement in preserving semi-natural pastures. The now independent association has created a third-party certification scheme for pasture beef and lamb. Certified Swedish pasture beef now enters the market through the nationwide Coop supermarket chain, public procurement markets and farm gate sales. The association facilitates development of both nationwide and short-chain markets for pasture beef and lamb and focuses on communication of the unique selling points and environmental effects of pasture beef production. The association is expanding and has 50+ active members at present.
Anna Lappé is a national bestselling author, an advocate for sustainability and justice along the food chain, and an advisor to funders investing in food system transformation. A James Beard Leadership Award recipient, Anna is the co-author or author of three books and the contributing author to more than thirteen others. Her most recent book, Diet for a Hot Planet: The Climate Crisis at the End of Your Fork and What You Can Do About It, focuses on the connections between healthy diets and a healthy planet. Named one of TIME's "eco" Who's-Who, Anna is the founder or co-founder of three national organizations, including the Small Planet Institute, which she launched with her mother Frances Moore Lappé, and Real Food Media, which develops communications strategy and critical analysis for food systems change. As a funder, she has led the grantmaking of the Small Planet Fund for more than a decade and created and directs the Food Sovereignty Fund of the Panta Rhea Foundation. Anna's research on food and farming systems has taken her to more than 25 countries and 100 U.S. cities and she regularly speaks to audiences around the world. Her TEDx talks and FoodMythBusters videos have been viewed nearly 2 million times. Anna is a founding Steering Committee member of the Castanea Fellowship and serves on the Advisory Boards of the Food Chain Workers Alliance and the Food and Farm Communications Fund along with her board service at the Mesa Refuge and Rainforest Action Network. She lives in the San Francisco Bay Area with her husband and their two daughters.
Anna Van Der Hurd, Director, A Team Foundation. Anna has directed the A Team's philanthropy since the Foundation's shift of focus to food and farming in 2009. Seeing the wisdom and need for charities to align their investments with mission Anna spearheaded and now guides the Foundation's mission related investment fund, drawing upon over ten years of grant giving in the field.
Appolinaire Oussou Lio is an Earth Jurisprudence Practitioner from Benin and founder and director of GRABE-Benin. GRABE-Benin accompanies communities in Avrankou, Adjarra and Adjohoun, among other places, to revive and practice their traditional knowledge, culture and customary governance systems in order to protect a network of Sacred Natural Sites, in particular sacred forests.
Anthony Chang, Kitchen Table Advisors, is a farmer advocate who works closely with hundreds of farmers across California. He is often the first person farmers call when they are in trouble and he has been hearing how hard it is and has a deep understanding of the various complexities involved when a farm is burnt down, doesn't have the finances to continue, or needs to change their business model. And he also understands the systemic barriers. In under two months he co-raised $500,000 to support BIPOC farmers to alleviate pressures, buy equipment and land. Hear how he has created a financial mechanism aimed at where it is most needed during a time of crisis.
April Martin Chalfant is the Executive Director of the Wild Rose Center, a retreat and community resource center located on Northern Cheyenne homelands where she also ranches and raises grass fed beef. Believing the land has the ability to heal us, nourish us and connect us, she operates under the Native American philosophy that we are all related and strives to model that through her work and life.
Ariel Molina is currently a botanist, PhD student researching ethnobotany, edible tropical fruits, Indigenous Peoples' food security and sovereignty in the Amazon rainforest. He has been engaged in the CSA movement in Brazil since 2013 and is a founder-member of the CSA Brasil network and of the 1st CSA in Amazonia.
Professor Arno Krause is General Manager of the Grassland Centre for Lower Saxony in Germany, and since 2017 has also been managing the 'ProWeideland' label which is a grass-fed label working within value added supply chains. He is also project coordinator of the Lower Saxonian meadow milk programme.
He has been instrumental in the development of the European Innovation Partnership helping to deliver projects which enable best practice sharing between farmers and researchers in the grassland arena. Particular projects with which he has been involved include "Profitability of permanent grasslands: How to manage permanent grassland in a way that combines profitability, carbon sequestration and biodiversity?" and "Inno4Grass" – an EU Thematic Network setting up an innovation space for Europe's grasslands.
Asinu K. Janneh, Superintendent, Gola Rainforest Conservation, Gola Rainforest, Sierra Leone. Gola Rainforest Chocolate is made from shade-grown cocoa beans in areas surrounding Sierra Leone's Gola Rainforest National Park. The Gola Cocoa team have supported farmers with training in agroforestry, whereby cocoa trees are strategically planted alongside leafy shade trees, nitrogen-fixing trees for soil fertility, bushes of pineapples and chilli peppers, and tendrils of maize. This biodiversity hotspot supports many endangered species including pygmy hippos, forest elephants and chimpanzees, as well as more than 300 bird and 600 butterfly species.
Aslesha Khadse, Amritabhoomi, the Agroecology School of the South Indian Coordination of Farmers Movements. Ashlesha Khadse is part of the Amrita Bhoomi Center – a farmer's agroecology and political education school in Karnataka, India. She has been associated with Indian farmers' movements as well as La via Campesina, the global peasants' movement since 2009. Ashlesha completed her Master's of Science from El Colegio de la Frontera Sur (ECOSUR) in Chiapas, Mexico, where her research focused on the role of farmers organizations in scaling up agroecology.
Baroness Rosie Boycott was made a crossbench peer in 2018. She is currently Chair of Feeding Britain and Veg Power as well as a Trustee of the Food Foundation and a patron of Sustain, the alliance for better food and farming. She is a founding member of Peers for the Planet and formerly held the post of Chair of the London Food Board while editing, writing and campaigning on food issues. 
Barbara Ntambirweki is a Research Fellow at the Advocates Coalition for Development and Environment (ACODE). She is also a Lecturer at the Uganda Pentecostal University where she teaches Intellectual Property Law. She holds a Bachelor degree in law (LLB) from Makerere University Kampala and obtained a Masters degree in Law (LLM) from the University of Cape Town in South Africa. Barbara has over 10 years' experience in research and policy analysis in seed, food, biosafety, agriculture, biodiversity and agro-food systems aimed at creating sustainable pathways for achieving food security and eradicating hunger for all.
Becky Willson is the Technical and Business Development Director at the Farm Carbon Cutting Toolkit and has been working in resource management with a specialism in carbon, soils and manures for the last 15 years.
Ben Andrews, Agroecological farmer ambassador. Ben Andrews is one of the Soil Association's agroecological farmer ambassadors and a mixed tenant farmer at Broadward Hall in Herefordshire, where he farms around 600 acres of organic land. Ben farms with his father, growing lettuce, kale and other veg for Abel & Cole as well as cereal crops such as organic porridge oats. Ben also farms beef cattle.
Ben Raskin has worked in horticulture for more than 25 years and has a wide range of practical commercial growing experience. For the Soil Association, he leads on horticultural and agroforestry work. Ben is an author of gardening books for children and grownups alike. He is also currently implementing a 200-acre agroforestry planting in Wiltshire.
Benki Piyãko. Born in 1974, as the son of an indigenous leader and healer, Benki was designated to be the next "pagé" or shaman to transmit and defend the ancestral knowledge of his people. From a very young age he started fighting for the protection of indigenous lands and the Amazon Forest and today he fully commits himself to healing the world through the traditional knowledge that has been passed down from his ancestors.  Benki began his reforestation, education and community-building projects in 2007 when he purchased and regenerated his first piece of deforested land near Marechal Thaumaturgo. He has worked with nonprofit organizations, political activists and local indigenous and non-indigenous residents to revitalize the area.
Bepkrwa Kayapó is a young Kayapó who lives in the village of Ngomeiti, on the bank of the Xingu river. He's a member of the Protected Forest Association, an indigenous NGO created in 1998 by the Kayapó people to help them in the development and execution of strategic projects and fundraising to protect their land and culture.
Bernard Soubry is a doctoral candidate at the University of Oxford's Environmental Change Institute, where he focuses on how farmer knowledge can provide the keys to good adaptation for food systems. He used to farm vegetables in Eastern Canada, but now lives in the hills of southern Quebec.

Publications: Farming along desire lines: Collective action and food systems adaptation to climate change
Beth Holtzman, Women's Agricultural Network Coordinator, University of Vermont Extension. Beth is coordinator of the University of Vermont Extension New Farmer Project and Women's Agricultural Network (WAgN). Since 2004, she has developed and managed a variety of statewide, regional and national education programs that help farmers achieve greater viability, resilience and satisfaction with their businesses and their quality of life. UVM's New Farmer Project and Women's Agricultural Network have conducted education and coaching with over 600 aspiring and beginning farmers since 1995. A significant component of Beth's work since 2011 has been leading professional development/train-the-trainer projects aimed at expanding and improving services for beginning and women farmers. These projects, which deliver both online and in person training, are having impact on the way ag educators and service providers work to provide education and assistance, particularly to emerging and under-served audiences.
Beth Robinette is the fourth generation to work the Lazy R. She moved home and began managing the business with her dad, Maurice, in 2010, after completing her studies at Western Washington University. She went on to earn her MBA at Bainbridge Graduate Institute, a small independent business school dedicated to using the tools of business for environmental and social good. Beth is also the co-founder of LINC Foods, a worker-farmer-owned cooperative food hub based in Spokane. Beth became the first second generation certified Holistic Management educator in 2015 after completing her training in Extremadura, Spain, with Byron Shelton. She has had the honor of teaching and studying holistic management in Turkey, Mexico, and throughout the United States. Along with fellow Holistic Management practitioner, Sandra Matheson, Beth is a co-facilitator of the New Cowgirl Camp, a 5 day intensive course for women interested in learning the ins and outs of regenerative ranching. Beth is married to her high school sweetheart, Matt Bellmer (who is now a school teacher) and is the proud step-mama to Matt's 19-year-old kiddo, Audrey. They have one extremely cute and lazy dog named Phoebe, and one extremely cute and hardworking dog named Tom. Beth is a very mediocre yodeler but this does not discourage her in the slightest.
Blanca Ruiz is a young graduate from the first cohort of IALA Ixim Ulew, from the Domincan Republican and currently part of the Continental Operating Secretariat team of the Latin American Coordination of Rural Organizations (CLOC-Vía Campesina) in Nicaragua.
Brain Muvindi, aged 42, is a father of 3. He is a member of ZIMSOFF organisation and a farmer in shashe block of farms, which is located in ward 33 of Masvingo District. Currently he is the Training Officer at Shashe Agroecology School.
Brett Chedzoy, (Cornell University Cooperative Extension in Schuyler County, New York): Silvopasturing as a Strategy to Enhance Grazing Systems in Argentina and New York. Brett Chedzoy is a forester with Cornell University Cooperative Extension in Schuyler County, New York.  He works regionally on forestry, agroforestry and grazing education and his experiences with silvopasturing span nearly 30 years.
Brett Tolley is the National Program Coordinator for the Northwest Atlantic Marine Alliance (NAMA), a fisher-led organization based in the United States that is building a movement toward healthier fisheries and fishing communities. Brett comes from a four-generation commercial fishing family and serves on the International Committee for Urgenci.
Bridget Mugambe is Programme Coordinator with Alliance for Food Sovereignty in Africa, a continental network of networks and specialist organisations in Africa working towards a transition to agroecology and food sovereignty. She also coordinates the alliances' work on Agroecology for Climate Action.
Bridget Murphy, Hill farmer and land specialist, County Sligo, Republic of Ireland. Bridget is a long-time land rights advocate and feminist, living on and farming mountain land for nearly 20 years, with experience and knowledge from South Africa and Ireland. She keeps a flock of Cheviot sheep, four hill ponies and an apiary of native black bees, plants in copses of native woodlands and maintains watercourses and streams. Heath and blanket bog characterise the higher land parcels, and for the last decade she has been working on rewetting sections of the land. Bridget believes we need to broaden our understanding of what productivity is and include products like habitat, clean air and water, carbon sequestration and protection of carbon stores.
Bright Thamie Phiri, FASSNET – Malawi. Bright Phiri is a distinguished Biodiplomat with international experience in policy research, analysis and advocacy on issues related to biodiversity and biosafety; food sovereignty and community rights; and climate and food justice. Bright has played leading roles for civil society in the national and regional policy and legislative development processes on seed and food security. Bright holds a Masters degree in Environmental Law from Vermont Law School and also a BSc in Environmental Policy from the University of Malawi.
Bruce Pascoe, author, Australia.  Bruce is an Australian Aboriginal writer of literary fiction, non-fiction, poetry, essays and children's literature. His award-winning book Dark Emu: Aboriginal Australia and the Birth of Agriculture uncovers evidence that long before the arrival of white men, Aboriginal people across the continent were building dams and wells; planting, irrigating, and harvesting seeds, and then preserving the surplus and storing it in houses, sheds, or secure vessels; and creating elaborate cemeteries and manipulating the landscape. All of these behaviours were inconsistent with the hunter-gatherer tag, which turns out to have been a convenient lie that worked to justify dispossession. Bruce received Australia Council's lifetime Achievement Award for Literature in 2018.
Caitlin Joseph, Women for the Land Outreach Coordinator. Caitlin collaborates with AFT's national staff to advance the Women for the Land Initiative, specifically supporting extension, outreach, and evaluation of regional learning circles with women landowners and farmers. Prior to joining AFT, she worked as a diverse vegetable farmer, farmers market manager, and farm to school coordinator in Michigan, and served in both grassroots organizing and policy analysis roles for the National Sustainable Agriculture Coalition in Washington, D.C. With more than eight years of experience cultivating regional food systems, she has developed programs and policy frameworks for cross-sector partnerships focused on economic development, health equity, and climate resilience in the San Francisco Bay Area, and nationally. She holds a Bachelor of Arts in biology education from Arizona State University and a Master of Science in agriculture, food, and environment with a specialization in urban and environmental policy and planning from Tufts University.
Candace Weeda Strobbe is a rancher and yoga teacher in Montana who is passionate about producing quality food, enhancing the well-being of rural Americans and ensuring a thriving future for rural communities. Candace and her husband combine their talents on their start-up ranch near Cascade, Montana which includes cow/calf, custom feeding and hay production. The two were both raised in agriculture, but are currently exploring alternative approaches to traditional ranching such as incorporating cover crops, eco-tourism, worm farming, yoga retreats and other regenerative land practices. Overall wellness is a concept Candace particularly enjoys working with when it comes to the health of people, animals, land and communities. She enjoys soaking up time in nature, quilting, being horseback and traveling!
Carlos Marentes, International Coordinating Committee of La Via Campesina. Carlos Marentes has been a labor organizer and farm worker advocate since 1977. In 1983, he founded Sin Fronteras Organizing Project to improve conditions for migrant and seasonal farm workers of Southern New Mexico and Far West Texas.
Marentes is also the founder and director of the Border Agricultural Workers Project (BAWP), an effort to organize farm workers, especially chilli pickers, on both sides of the US-Mexico border. Under the BAWP, Marentes initiated a campaign for food sovereignty to address the oppression of farm workers and the climate crisis. The BAWP also draws upon the history of the Bracero programme which ran from 1942 to 1964 to push for more humane migration policies.
He participates in many organisations that deal with poverty and economic inequality and coordinates the International Committee on Migration and Rural Workers of La Vía Campesina.
Marentes has received extensive recognition for his work, including the prestigious Letelier-Moffitt National Human Rights Award.
Caroline Chylinski is a Postdoctoral Scientist at SRUC in Edinburgh. Her research focuses on exploring how the selective pressures of modern farming are shaping tomorrows' parasite populations (i.e. virulence, transmission, drug resistance) and in developing sustainable control interventions. She has previously worked at INRAE (France) and AgResearch (New Zealand).
Carrie Balkom is the Executive Director of the American Grassfed Association. AGA is the National, multispecies entity organized to protect and promote Grassfed and pasture-based farmers and ranchers. AGA is the leader in pasture-based production and the oldest grass-fed certification in the United States. AGA certifies ruminants and dairy. Carrie grew up on a Florida cattle ranch and has stayed connected to the agriculture and livestock industry.  She has spoken, presented or coordinated numerous regional and national conferences; and is well known in agricultural, culinary and sustainable agricultural circles.
Catherine Iorns Magallanes is a Professor of Law at Victoria University of Wellington in New Zealand. She has more than 25 years' experience on indigenous rights, environmental law, international law and statutory interpretation, and has received several awards for her environmental law teaching and research. She has particular interests in the future of food and has written on pesticide regulation. Prof. Iorns is the Academic Adviser to the NZ Council of Legal Education, a member of the IUCN World Commission on Environmental Law, and New Zealand's nominee to the IUCN governing Council. She is also a member of the International Law Association Committee on the Implementation of the Rights of Indigenous Peoples, a Trustee of the NGO RIVER: Revitalising Indigenous Values for Earth's Regeneration, and a Board member of the New Zealand Centre for Global Studies
Catherine McAndrew is a graduate of the University of Sheffield, and has specialised in research projects examining the privatisation of agricultural land in Ukraine, farming cooperatives in Cuba, Venezuela, and the United States, and the exploitation of migrant workers in the UK's supermarket supply chain. She has recently begun working for the Landworkers' Alliance and is strongly committed to the development of an alternative to the neoliberal agricultural system based on food sovereignty.
Dr Cecilia Moraa Onyango is an Associate professor of Horticulture at the University of Nairobi, Kenya. She has over 18 years' experience in training, research and community outreach in the areas of crop production systems, post-harvest handling of produce, standards and food safety. The focus of her research work has been on African traditional crops' production physiology, conservation and use; stress physiology and temperature-based modulation of growth and development in crops.
Chantal Clement is Deputy Director of the International Panel of Experts on Sustainable Food Systems (IPES-Food). In this role, she plans and coordinates the Panel's activities to promote a transition to sustainable food systems around the world. Chantal has over ten years' experience in food systems research and practice including governance methods for food systems transition, local food systems, and community food security, with a focus on Europe, North America, and West Africa. She holds a PhD in Political Science from Carleton University, where her research focused on municipal-level innovations to support sustainable food systems in Canada and the EU. Chantal is a strong believer in the power of inclusive participation and collaborative governance as key tools for food systems transformation.
Charles Dhewa  is the CEO of Knowledge Transfer Africa (Pvt) Ltd.  Works in 20 agriculture markets under a flagship known as eMKambo. He holds a Master of Philosophy degree in Information and Knowledge Management. The organization gathers and processes data into market intelligence that is important for decision making and policy development. 
Charles Foster is a Fellow of Green Templeton College, Oxford, and the author of many books, including the New York Times Bestseller, Being a Beast. His next book, Being a Human, will be published by Profile Books and Macmillan in 2021.
Charles Massy gained a Bachelor of Science at Australian National University (ANU) in 1976 before going farming for 35 years and developing the prominent Merino sheep stud "Severn Park". Concern at ongoing land degradation and humanity's sustainability challenge led him to return to ANU in 2009 to undertake a PhD in Human Ecology. Charles was awarded an Order of Australia Medal for his service as chair and director of a number of research organizations and statutory wool boards. He has also served on national and international review panels in sheep and wool research and development and genomics. Charles is the author of Call of the Reed Warbler: A New Agriculture, A New Earth, and he has also authored several books on the Australian sheep industry, the most recent being the widely acclaimed Breaking the Sheep's Back.
Charles Mulozi Olweny is a Development Practitioner working with AFSA as an Advocacy and Campaign Coordinator. He has expertise in public policy analysis and effective organizing for social change. He is interested in working with others to ensure that civil society becomes the vanguard for promoting active citizenship and proactive citizen agency as a basis for justice, equity and human dignity.
Charles Secrett is an advisor on the CEE Bill Alliance team.  A former Director of Friends of the Earth, Charles has also worked with a wide variety of governments, companies and organisations on some of the most critical environmental and sustainability issues of our times.  He comes from a family of market gardeners.
Charlotte Blackler farms near Glenalmond, Perth. Her livestock is pasture-grazed, and free from antibiotics, pesticides and artificial fertilisers. She aims to prevent disease rather than intervene with pharmaceuticals. She has enhanced the animals' diets with medicinal and culinary herbs, seaweed, fruits and berries, resulting in healthy livestock and products characterised by botanicals flavours.
Chiara Tornaghi is Associate Professor in Urban Food Sovereignty and Resilience at the Centre for Agroecology, Water and Resilience (UK). Her research focuses on bridging urban and rural food movements, agroecological soil care and on building a feminist political 'urban agroecology'. She coordinates the project Soil Nexus.
Chris Aukland MRCVS is an Holistic Veterinary Surgeon who leads the livestock health programme at Whole Health Agriculture which provides advice, support and teaching to farmers who wish to incorporate natural medicine into their farm health plans. He is a key developer of the Homeopathy at Wellie Level course which he has helped deliver to farmers in the UK, and more recently Ireland, since 2001.
Chris Clark is a partner in Nethergill Associates, a business management consultancy, with expertise in financial management, marketing and farm business planning. He has 30+ years of management experience and running an eco-hill farm business and is a member of the North Yorkshire Rural Commission and England Chairman for the Nature Friendly Farming Network.
Christopher Honahnie, Hopi and Dine (Navajo) Nations, is the Administrative and Programs Assistant for the International Indian Treaty Council (IITC). He first became involved with IITC by participating in the 2019 Indigenous Peoples Corn Conference as a youth corn farmer. His presentation and participation led to his hire with IITC. His background is rooted in traditional Hopi dry-land agriculture. Christopher has been active in participating in various tribal, national, and international food sovereignty conferences and trainings. Most notably, he was invited to participate in the 2019 Global Landscapes Forum in Bonn, Germany as well as the 14th Conference of the Parties to the United Nations Convention to Combat Desertification (UNCCD COP14) in New Delhi, India. Following these trainings, he also participated in the Agroecology Fund Learning Exchange in Karnataka, India as an IITC representative.
Chris Howe, Head of Food and Landscapes, WWF-UK. Chris has worked for The Wildlife Trusts in the UK, and WWF in the UK and New Zealand, in a variety of roles. He was Projects Director for IUCN in Asia between 2017 and 2019. His current role includes advocacy on UK policy and legislation, working on supply chain issues with corporate partners, and advocacy on the transforming global commodity supply chains.
Chris Jones
Chris Maughan is a researcher based at the Centre for Agroecology, Water and Resilience. His research interests include the role of popular education, grassroots innovation processes, and inclusive governance in the development and realisation of agroecological food systems.
Chris Newman, land-protector in the Northern Neck of Virginia and founder of Sylvanaqua Farms, is out to democratize food and agriculture in the D.C. Region. A member of the Choptico band of the Piscataway Indians, most of his farming ethics are informed by his background as an Indigenous person.
@SylvanaquaFarms   Facebook    Instagram
Chris Smaje is a grower and small-scale farmer, and a former university-based social scientist. He is the author of A Small Farm Future: Making the Case for a Society Built Around Local Economies, Self-Provisioning, Agricultural Diversity and a Shared Earth (Chelsea Green, 2020) and blogs at www.smallfarmfuture.org.uk. He's currently a director of the Ecological Land Co-op.
Christian Jaccarini is Senior Consultant at New Economics Foundation, with expertise in policy research and quantitative approaches, such as local money flow analysis, and econometrics. He is NEF's Social Return on Investment lead, passionate about promoting a holistic view of value so that people and planet are at the heart of decision-making.
Clive Bailye is a zero-till arable farmer from Staffordshire, and the founder and owner of The Farming Forum and Direct Driller Magazine. He was FCCT's Soil Farmer of the Year in 2016. Farming combinable crops at scale, Clive transitioned to a zero-tillage system in 2010 with the aim of reducing costs whilst improving yields. His farming system focuses on increasing soil organic matter, water infiltration, capturing sunlight through cover cropping, rotational diversity and even reintroducing livestock.
Cobi Akinrele is the founder of a social enterprise connecting smallholder farmers in Nigeria with markets. For Cobi, global food equity can only be achieved by first addressing the fractures in smallholder-dependent value chains. As part of her work with OFN, Cobi is applying technology to empower farmers in decentralised food systems.
Colin Ray Anderson is an Associate Professor at the Centre for Agroecology, Water and Resilience, Coventry University. His action research focuses on community- and people- led processes of transformation for sustainability, social justice and well-being. Colin has been an active participant and supporter of food movements in Canada, the UK, the USA and internationally and aims to cross-pollinate ideas and energy. Visit www.agroecologynow.com and www.peoplesknowledge.org to find out more
@AndersonColinR    @AgroecologyNow   Facebook
Colin Tudge is a biologist by inclination and education and a writer by trade, author of about 18 books on natural history, evolution, and above all on food and farming. He is co-founder of the Oxford Real Farming Conference and the College for Real Farming and Food Culture.  
Cooper Schouten (Australia), Beekeeper, expertise in beekeeping livelihoods in PNG, Fiji and Australia-Pacific region.
Craig Livingstone is Farm and Estate Manager at Lockerley Estate in Hampshire, an accredited LEAF Demonstration farm. He has worked at Sparsholt Manor Farms and then trained as an agronomist. He won the Farmers Weekly award for Arable farmer and overall Farmer of the Year 2018 and is a member of the advisory panel for the National Food Strategy.
Daisy Martinez holds a BSc Hons in Ecological and Environmental Sciences from the University of Edinburgh. She is currently carrying out a new research project which examines the impacts of N-fertiliser and pesticide use on crops' interactions with agricultural pest and disease organisms.
Damien (Scobie) is Tlingit and supports all of Native Conservancy's programs, from daily operations to culturally-focused planning and research. Scobie has a passion for environmental justice and wants to help people have access to fresh, healthy, and culturally significant food, especially those who are marginalized and face food insecurity. He believes that all peoples can benefit from having a more personal connection with their food systems and is proud to support Native Conservancy's food sovereignty work. Scobie has dedicated his academic career to informal interpersonal education, prioritizing building connections. Scobie focuses on cultural pathways, connecting with his tribe and others that Native Conservancy is working with.
Dan Banuoku
Dan Kittredge has been an organic farmer for more than 30 years and is the founder and executive director of the Bionutrient Food Association (BFA), a non-profit whose mission is to "increase quality in the food supply." Known as one of the leading proponents of "nutrient density," Dan works to demonstrate the connections between soil health, plant health, and human health.
Dan Saladino
Daniel Moss, Executive Director, AgroEcology Fund. Daniel serves as Executive Director at Agroecology Fund. Trained as a community organizer, he strengthened tenant organizations in public housing in Boston and then lived in El Salvador and Mexico for five years, working in support of social movements defending rights to land and water. In addition to work with the Agroecology Fund, he collaborates with the Equitable Food Initiative as an on-farm trainer and with Latin American water utilities to strengthen watershed conservation strategies. He holds a Master's degree in City Planning from MIT and writes frequently on food and water issues for traditional and online media.
Danielle Nierenberg. In 2013, Danielle Nierenberg co-founded Food Tank with Bernard Pollack, a 501(c)(3) nonprofit organization focused on building a global community for safe, healthy, nourished eaters. Food Tank is a global convener, research organization, and non-biased creator of original research impacting the food system. Danielle is the recipient of the 2020 Julia Child Award. She has an M.S. in Agriculture, Food, and Environment from the Tufts University Friedman School of Nutrition Science and Policy and spent two years volunteering for the Peace Corps in the Dominican Republic.
Darren Moorcroft joined the Woodland Trust in 2017 and became Chief Exec in 2019. Before this he was responsible for the RSPB's UK conservation programmes. He heads up the UK's largest woodland nature conservation charity, is chair of the Northern Forest Board and sits on the BBC Rural Advisory Committee. 
Prof. Dave Goulson is an expert contributor to the CEE Bill.  He is a scientist and award winning author of popular science books.  At the Goulson Lab at the University of Sussex, he and his team study the ecology, behaviour and conservation of bumblebees as well as pollinators more generally, particularly in agro-ecosystems. 
David Cross is a sheep and arable farmer in northwest Norfolk on high ph sandy loam. He runs a flock of New Zealand composite ewes which he lambs outdoors. He has previously worked in America and New Zealand on dry land beef and sheep farms. His focus is on improving quality and consistency of summer forage supply.
David Otieno, National General Secretary and Policy Adviser for the Kenyan Peasants' League. David Otieno is a Peasant Farmer practicing Agroecology and the National General Secretary and Policy Advisor for the Kenyan Peasants League. David is a trained Land Resource Management and Economics from University of Nairobi and also a trained Social Science Researcher from University of Bagamoyo in Tanzania. David is an Expert in Agroecology and Passionate about Food Sovereignty and Climate Justice. He is a member of the Ad Hoc Technical Expert Group of FAO representing Farmers.
Davie Philip is a community catalyst and facilitator at Cultivate, the Sustainable Ireland Cooperative. He is the coordinator to the Open Food Hub at Cloughjordan Community Farm – a community-led social enterprise based in the ecosystem of Cloughjordan Ecovillage, and sits on the steering circle of OFN Ireland.
Dr Debal Deb is a scientist, biodiversity conservationist and ecologist committed to working with traditional farmers in eastern India to conserve indigenous seed diversity from extinction since 1996. Also known as 'Rice Warrior of India', Debal has saved more than 1000 varieties of rice, all of which he stores in community based seed banks in West Bengal and Odisha for farmers.
Dee Butterly has been working as Projects Development and Outreach Coordinator with the Landworkers' Alliance since 2017 and oversees our media and communications work, events coordination, membership engagement and outreach and is currently developing the LWA Agroecology Training and Exchange Network. Dee is also a founding member and farmer at Southern Roots Organics CSA since 2015. Prior to working with the LWA Dee was coordinator and researcher for A People's Food Policy.
Dee Woods, Independent Food Aid Network. Deirdre (Dee) Woods is a food and farming action-ist who advocates for good food for all and a just, equitable food system, challenging the systemic barriers that impact marginalised communities and food producers. Dee's work sits at the nexus of food and farming, particularly in intersectionality, diversity, equity and anti-oppression, decolonisation, reparations, the right to food and nutrition, participatory policy making, community food systems, food system change, food commons, agroecology, and food sovereignty.
Devinder Sharma is a distinguished food and trade policy analyst. An award-winning Indian journalist, writer, thinker, and researcher well-known and respected for his views on food and trade policy. Devinder initially trained as an agricultural scientist (he holds a Master's in Plant Breeding & Genetics), then moved to journalism. He quit active journalism to research on policy issues concerning sustainable agriculture, biodiversity and intellectual property rights, environment and development, food security and poverty, biotechnology and hunger, and the implications of free trade deals for developing countries.
Diana Donlon  is Co-Founder and Executive Director of Soil Centric a nonprofit based in California designed to accelerate engagement in regenerative agriculture and ecosystem restoration. Prior to founding Soil Centric, Diana established "Soil Solutions" at the Center for Food Safety and produced a short film for the Paris Climate Conference (COP21).
Didi Pershouse is the author of The Ecology of Care and Understanding Soil Health and Watershed Function. She is the founder of the Land and Leadership Initiative, the Center for Sustainable Medicine, and the "Can we Rehydrate California?" Initiative. She is a trainer and curriculum developer for the UN-FAO Farmer Field School Program and the Andhra Pradesh Community Managed Natural Farming Initiative. She was one of five speakers at the UN-FAO World Soil Day in 2017.
@DidiPershouse   Medium    LinkedIn   Instagram   Facebook   Facebook Pages: @didipershouse.author and @soilhealtheducators 
Dirk-Jan (DJ) Kloet  is a traveller, connector and innovator. Passionate about sustainability and people. Having studied Agriculture and Entrepreneurship at HAS University in the Netherlands, DJ is always looking for progress, both in the Agrifood business and on a personal level. Learning by experiencing, motivated by an intrinsic drive and willingness to keep improving. 
Do'a Zayed (she) Union of Agricultural Workers Committees – UAWC – Palestine. Mrs. Do'a Zayed is an agronomist, she holds a Bachelor Degree in Agricultural Sciences from the department of Plant Production and Protection, and has graduated with first honor degree in the Master Program in Natural Resources and their Sustainable Management from Hebron University. Mrs. Zayed has a wide-range experience with UAWC in projects planning, technical coordination, reporting, budgeting and financial, procurement and implementation of projects activities. She has worked in many projects related to women, youth, natural resources and biodiversity as project manager, and participated in establishing the Local Seed Bank and has been managing it for the last ten years. Mrs. Zayed participated in many trainings related to above mention duets, and has participated in many national and international conferences and workshops related to biodiversity, natural resource management and climate change, and she has become one of national consultant in indigenous seeds production and climate change mitigation and adaptation. Mrs. Zayed is the Manager of UAWC local seed bank.
Dominic Amos works at the Organic Research Centre, specialising in sustainable cropping and soils management. Before this, he provided data for agrochemical companies. As part of Innovative Farmers, Dom has investigated which wheat varieties are best suited to organic farming, chemical-free treatments for seed borne pathogens in leafy vegetables and biological treatments for couch control.
Don Bustos
Doniga Markegard is a wildlife tracker, regenerative rancher, speaker, and author of Dawn Again: Tracking the Wisdom of the Wild and Wolf Girl: Finding Myself in the Wild. Her teen years in nature school started her on a path that led to a career in animal tracking and then permaculture and ranching in at her farm in California, Markegard Family Grass-Fed, where she works to regenerate both soil and community through farming. Using the innovative, carbon-storing methods of regenerative ranching, she's restoring the land she tends, bringing native grasses and wildlife back. Doniga is a consultant and guest instructor at Nature Awareness Programs around the country, has led retreats in places such as 1440 Multiversity, Canyon Ranch and is a regular speaker at events such as the Bioneers Conference, Food Inspiration TrendSummit, and The Grassfed Exchange. She is a certified educator with Holistic Management International. She has worked with companies such as Patagonia and Google, and has been featured in articles from FastCompany, GreenBiz, The San Francisco Examiner, and NPR.
Dune Lankard is an Eyak Athabaskan Native, commercial fisherman, and conservationist from the Copper River Delta. After witnessing the devastating impacts of the 1989 Exxon Valdez oil spill in his community of Cordova, Dune dedicated his life to restoring his local environment, economy, and Native culture. Dune is empowering people to build environmental, economic, and community resilience through 3D ocean farming and Community Cold Storage in Alaska. At the same time, this new industry is a chance to reclaim Native food sovereignty and further food security.
Edgar Xochitl works on cross-pollinating traditional ecological knowledge, queer politics, and indigenous philosophies to connect the dots between decolonial botany and queer liberation. Edgar actively nurtures ecological spaces to organize folx, raise awareness, sequester carbon, dissolve borders, and heal the bodies of Queer and Trans People of Color. Ze works on intercropping the Decolonization of Flowers and Queer Ecology into the discussion of sustainable agriculture, environmental justice and climate chaos. Xochitl is the Farm Manager at Hummingbird Farm a collective farm in the Excelsior, San Francisco, CA, USA.
Edie Mukiibi is the founder of the Developing Innovations in School and Community Cultivation Project (Project DISCC), a school and community food education initiative that restores young people's connection and interest in sustainable food production. He is a Slow Food International Vice President and a Member of the Executive Committee. A trained and experienced tropical agronomist, he is the coordinator of Slow Food Uganda. He helms projects such as the Slow Food Presidia, agroecological gardens, Earth Markets, the Food Systems Solution Platform and coordinates a huge network of food communities, together with a group of passionate youngsters.
Edna Kaptoyo, Partnerships and Policy Advisor, Pastoral Communities Empowerment Programme(PACEP)/ Tastagh Consortium, Kenya. Edna is an Indigenous peoples' rights and climate and gender justice advocate. She has actively engaged in International Financial Institutions and UN agency processes relating to environment, human rights and sustainable development, advancing the issues and concerns of indigenous peoples in Africa at local, national, regional and international levels.
Elise Wach splits her time between food production and research about food production.  Her own food production has varied over the decades, and currently she co-coordinates a new community garden near Frome in Somerset.  Her recent research in the Scottish Uplands provided an account of farming systems which existed prior to capitalism.  It countered the perception that the only ecologically viable way to produce food in the uplands is via livestock and showed specific ways in which capitalism prevents agroecological food systems from developing.  She hopes that her research will facilitate discussion about inclusive ways to transition away from capitalist land use, so we can create more ecological and equitable societies.
Mother Elizabeth Mpofu  was born in 1959 in South Africa in a family of eight. There were three boys and five girls, and among the girls, she is the eldest. She is a smallholder farmer who has cherished living in farming that she believes is the only job that stands to survive being taken over by technology. Connecting to other like-minded smallholder farmers who struggled for land has made her to be a core founder of the Shashe Agroecology where she has become a plot holder in her own right following the successful Zimbabwe Land reform program of 2000. She is the founding chairperson for the Zimbabwe Smallholder Organic Farmers Forum (ZIMSOFF), current La Via Campesina General Coordinator and founder of the African women's collaborative on health food systems. 
Dr Elizabeth Westaway is an international public health nutrition specialist with a PhD in International Development. She has worked in NGOs, academia and the UN on health, nutrition, food security and agriculture projects in emergency and development contexts of sub-Saharan Africa and Asia, and is an associate of Green Future Associates.
Ella McSweeney is a journalist and broadcaster who works for RTE, The Guardian, BBC and the Irish Times. She has a degree in science (specialising in zoology) from Trinity College, and a masters in food policy from City University, London. She lives in Ireland.
Elsa Sanchez is part of the Federation of Coffee Farmers of the Southern Region (Federación de Caficultores Región Sur – FEDECARES) of the Dominican Republic, and part of the continental communication team of the Latin American Coordination of Rural Organizations (CLOC-Vía Campesina).
Elujulo Opeyemi is an ecologist and community development actor with over 5 years of experience working to advance climate actions, biodiversity conservation, agroecology, and youth mobilization for actions in Nigeria and beyond. He is the Founder of Youth for the Environment Nigeria, and the Co-founder of World Ecological Concepts where he works to advance actions that reposition agriculture to the frontline of climate actions and activate young people for community engagements and leadership.
Emile Frison is the former Director General of Bioversity International and a current member of The International Panel of Experts on Sustainable Food Systems (IPES-Food). Emile spent most of his career in international agricultural research for development, particularly in Nigeria and Mauritania. He is currently Chair of the Board of Directors of Ecoagriculture Partners and Chair of the International Scientific Committee on Sustainable Food Systems of the Daniel and Nina Carasso Foundation. His areas of expertise include the conservation and use of agricultural biodiversity, and has a particular interest in sustainable food systems and the deployment of agroecology to improve nutrition and the resilience and sustainability of agricultural systems. He obtained an MSc from the Catholic University of Louvain and a PhD in agricultural sciences from the University of Gembloux in Belgium.
Dr Emily Fairfax is an Assistant Professor of Environmental Science and Resource Management at California State University Channel Islands. Dr. Fairfax double majored in Chemistry and Physics as an undergraduate, then went on to earn a PhD in Geological Sciences from the University of Colorado Boulder. She uses a combination of remote sensing and field work to research how beaver activity can create drought and fire-resistant patches in the landscape under a changing climate.
Emily Miles is the Chief Executive of the Food Standards Agency, the non-ministerial department set up in 2000 after the BSE crisis. The FSA supports UK, Welsh and Northern Irish Ministers to ensure the public have food they can trust.  Emily joined the FSA in September 2019. She was previously the acting Director-General for EU Exit Delivery in Defra, having joined Defra as their Group Director of Strategy in 2015 and coordinated Defra's domestic preparation work for EU exit from 2016. Over her twenty years as a civil servant she has worked in Defra, the Home Office, Cabinet Office and Downing Street on immigration, policing, home affairs, business compliance and EU exit, largely in policy roles but with some stints in operational delivery and programme management.
Emma Rothero received a Masters in Applied Hydrology from the University of Wales, College Cardiff. She then worked for the Environment Agency for 12 years. She took up the role of Floodplain Meadows Partnership Outreach Co-Ordinator, becoming the Partnership Manager in 2018, to promote floodplain meadow restoration activity in England and Wales.
Erin Matariki Carr is of Ngāi Tūhoe and Ngāti Awa descent and currently lives in Tāneatua, just north of Te Urewera rainforest, Aotearoa New Zealand. Erin is a lawyer and believes in reconnection to Papatūānuku through everyday actions as a means to decolonisation for self and community. Erin is co-lead of RIVER, a non-profit seeking to revitalise Indigenous values for Earth's regeneration and co-Manager of the New Zealand Alternative, a non-profit organisation creating informed public debate relating to New Zealand's place and foreign policy in this changing world.
Eugenio "Ego" Lemos founded Timorese NGO Permatil in 2001 and co-founded Permatil Global in 2020 He is a teacher, advisor, environmental and food sovereignty advocate, co-author of the Tropical Permaculture Guidebook, author of the Timor-Leste national primary school permaculture curriculum and recipient of the Kyoto Peace Prize.
Famara Diédhiou, AFSA programme Officer, West Africa based. Famara has 15 years' professional experience working mostly in rural development, particularly in the establishment of community seed and cereal banks, and organizing women's groups for urban-rural partnership and advocacy. Active in organic and agroecology movements, he also developed strong international experience both in Africa and outside the continent. Currently Famara is active in various networks in West Africa to advance the food sovereignty struggle and African driven solutions.
Farzana Serang, Executive Director of Castanea Fellowship, has strong relationships with Leonard, Rowen, Kelly, and Anthony who are all Castanea Fellows. She will be able to weave their experiences and set-up an informative and moving discussion panel.
Fassil Gebeyehu Telemtu, African Biodiversity Network. Dr Fassil, is currently General coordinator of the African Biodiversity Network. Fassil received his PhD from Durham University of UK in 2014. His PhD studies with small-scale farmers focused on local meanings, uses and understandings of seeds, and on the mechanisms by which these understandings are learned. Prior to his studies Fassil served as a team Leader of the Youth Development.
Fatou Batta is a founding member of Groundswell International and currently serves on Groundswell's Board as a Representative of the International Council of Groundswell's partners in West Africa. Ms. Batta has over 30 years of experience in rural community-based development including management of integrated multi-country development programs in West Africa.
Federico Pacheco, Trade unionist and member of the SOC-SAT Andalucía leadership.
Farmer in a community agroecological project in La Alpujarra de Granada, Andalusia.
Member of the Coordination Committee of ECVC and of the International Coordination Commission of LVC, where he addresses issues of land, migration and rural work, criminalization, Transnationals and international solidarity.
Dr Felicity Crotty joined the Royal Agricultural University in 2018 as a Lecturer in Soil Science and Ecology. She has been researching soil biology and soil health for the last twelve years focusing on understanding the linkage between sustainable agriculture and soil health, within both the livestock and arable sectors.
Ferdinand Wafula works with small holders in Western Kenya and is passionate about promoting holistic farm interventions using ecological principles. He coordinates Bio Gardening Innovations [BIOGI], a member organization of Pelum Association- Kenya an affiliate to AFSA network. BIOGI is among centers promoting bio fertilizer use to regenerate soils and extend practical learning to smallholders.
Ffion Storer Jones currently splits her time between Brussels and her family's farm in mid Wales, working on various projects and programmes, from fair trade to global health and civic space. Ffion has recently undertaken a research project looking at the needs and aspirations of rural young people in Wales. She's passionate about connecting – people, places, issues, opportunities. 
Fidelity Weston is Chair of the Pasture-Fed Livestock Association.  She runs their 75ha farm near Sevenoaks in Kent to Pasture for Life and organic standards, rearing Hereford cattle and sheep.  She is actively moving to increased rotational and mob grazing with the aim of building biological activity within the soils.
Fidelma O'Kane was born in the Sperrin Mountains and has lived in the area all her life. She has dedicated herself to defending her home as a member of the Save Our Sperrins campaign, which is seeking to prevent the construction of a gold mine in the Sperrin Mountains Area of Outstanding Natural Beauty.
Finn Cottle, Trade Consultant, Soil Association Certification. With over 30 years of experience working within the UK food and farming sector, Finn is a Trade Consultant, working closely with Soil Association Certification in developing the UK organic market. She has expert knowledge of the trends across the whole food sector, with a special focus on organic.
Florent Sebban. A young Amap vegetable grower from the region of Paris and a board member of the local Amap network, will highlight some of the solidarity actions led by CSA farmers and their network during the COVID-19 crisis.
Dr Florian Leiber, Head of Department, Livestock Sciences, FiBL – Research Institute of Organic Agriculture.
Frances Moore Lappé is the author or co-author of 19 books about world hunger, living democracy, and the environment, beginning with the three-million copy Diet for a Small Planet in 1971. In Fall 2017, she coauthored Daring Democracy: Igniting Power, Meaning, and Connection for the America We Want with Adam Eichen.  Frances was interviewed by The New York Times Magazine in an article titled, "Frances Moore Lappé changed how we eat.  She wants to do the same for our democracy."
Frank Eyhorn, CEO of Biovision Foundation in Zurich, Switzerland, is a sustainable agriculture and food systems expert with more than 20 years of experience in international development cooperation. He previously worked at the Research Institute of Organic Farming (FiBL) and with Helvetas. From 2011 to 2019 he served on the World Board of IFOAM – Organics International, since 2014 as Vice-President.
Freya Yost is an integrative strategist, writer, and activist. Previously she served as COO of Common Earth, the regenerative development partner of the Commonwealth of Nations. Currently she supports A Growing Culture in areas of strategy and works independently on research focused on healing relationships across living systems. She especially cares about serving pathways towards Indigenous sovereignty.
Gábor Figeczky is Senior Manager of Global Policy at IFOAM – Organics International, leading the planning and implementation of the organization's global advocacy activities on sustainable agriculture and food systems, nutrition, biodiversity and climate change, with a particular focus on UN processes and institutions. For the last more than 20 years, he has been promoting organic agriculture and agro-ecology as a viable solution that can deliver results on all the SDGs.
Gabriela Delgado, Fedecovera. I was born in the North of Guatemala, at home literally, in 1,984, in a small city called San Pedro Carchá, second largest city of Alta Verapaz estate. I lived my childhood and teenage years in San Pedro Carchá, until I got my middle school degree in 2001. I was younger than the average age of high school graduates, so in 2002, before starting my college education, I traveled for 6 months to Toronto, Canada to take a ESL program. Then in 2003 I moved to Guatemala City, which at that time because of being the Capital City of Guatemala had more options for college careers, I decided to study Industrial Engineering and started at the age of 17 (2003), finished by 2006 and graduated by 2007. 2007 was the start of one of my greatest and joyfully adventures… Just 2 weeks after I graduated from university, I got my job at FEDECOVERA, the one that I have had for the last 13 years (14 years the next May 2021).
Imagine that, 13 years have gone by, where I've started from Logistics Assistant to Marketing and Logistics Manager, at this so wonderful institution that I call my second home, FEDECOVERA, R.L., and also, in between those 13 years I got my Business Engineering post-grade, and my Master in Re-engineering and Assurance Technologies.
My job has given me the opportunity to really connect with the complete supply chain, which is the most remarkable experience, by having the chance to know people around the world by travelling to international food fairs where we come together with our clients, and have the opportunity to transmit the greatness of our organization and our products, but most importantly, I have had the chance to get to know and understand our small producers members of the associated Cooperatives of FEDECOVERA located among Alta Verapaz State in Guatemala and be part of the bridge that connects the small-scale growers with the International markets, this is what we call Mayan traceability. That sense of togetherness that FEDECOVERA brings to everyday life, is the one that motivates everyday and delivers the best of me in the benefit of many people.
Gang Liu and his wife Joanna Li started Little Willow Farm in Beijing in 2013. Having previously worked in a Sino-Japan international food business, Gang Liu realized that healthy food comes from healthy soils. He farms without chemical inputs, focusing on soil health, growing flavoursome varieties and integrating labour efficiencies in his production system. His vegetables are among the most popular at the Beijing Farmers' Market. He also promotes his biological farming methods to fellow farmers.  In 2019, Little Willow Farm was designated as China Organic Farming Experiment Base by China Agricultural University.
Gavin Towers started growing potatoes in his father's garden. With a degree in Agriculture he worked in several countries including Saudi Arabia, Canada and Hungary, always involved with potato production. He is now Product Manager for Agrico (UK) Ltd, responsible for variety development, complaint investigation and reporting, technical support and managing the trials program.
George Young is an agroecological farmer from Fobbing Farm in Essex.  He is motivated to create a genuinely bio-diverse farming system: producing as diverse a range of nutrition and fibre as possible, as well as plenty of interconnected areas for nature to breathe and play its part.
Gerald Miles. An organic farmer and cofounder of Agri-Activism resilient campaigner for food sovereignty. In 2003 he drove his tractor all the way from West Wales to Downing St to protest about GM crops and to raise support from fellow farmers. Gerald in 2010 launched Wales' first community supported agriculture scheme (CSA).
@CaerhysCOCA     Facebook   Instagram
Gerardo Reyes Chavez is a senior staff member with the award-winning human rights organization, the Coalition of Immokalee Workers (CIW).  Mr. Reyes is a farmworker and has worked in the fields since age 11, first as a peasant farmer in Mexico and then in the fields of Florida picking oranges, tomatoes, blueberries, and watermelon.  A CIW member since 1999, Mr. Reyes has worked with consumer allies to organize national actions in the Campaign for Fair Food.  As part of the implementation of the Fair Food Program, Mr. Reyes conducts workers' rights education with thousands of farmworkers on participating tomato farms.
Gertrude Pswarayi-Jabson is the Country Coordinator for the Participatory Ecological Land Use Management (PELUM) Zimbabwe and an Earth Jurisprudence Practitioner. For the past 15 years, she has been working with civil society organisations to raise consciousness on agroecology, food systems and gender and has extensive experience working with marginalized groups in Southern Africa.
Giacomo Ciriello
works as Project Manager and Course Director at Bees for Development. He graduated from the University of Bristol and undertook his doctoral research in Ghana and the UK evaluating beekeeping projects.
Gillian Butler. Having spent 40+ years working with farmers, it became apparent for Gillian Butler, Newcastle University, that animal feeding influences the food they produce. Her current research considers the impact of animal management on food quality to identify key actions to produce milk, meat and eggs that enhance citizen health.
Gisèle Yasmeen is Executive Director of Food Secure Canada and brings a deep food systems lens based on her work in Asia and Canada. She has published widely and provides media commentary in English and French. Gisèle has a PhD from the University of British Columbia, an MA from McGill and a Bachelor of Arts (Honours) from the University of Ottawa has advised numerous organizations in Canada and abroad.
Gladstone Solomon (Tobago), Beekeeper, Association of Caribbean Beekeepers Organisation.
Guru Thiru. As the first (and currently only) employee of Street Goat, Guru coordinates the various administrative tasks needed to help a volunteer led community group function. With a background in product design and passion for regenerative agriculture, he uses design methodologies to improve processes both in the field and behind the desk.
@streetgoats     Instagram    Facebook
Guy Shrubsole is an environmental campaigner and author of Who Owns England? (William Collins, 2019). He is a member of the Liverpool Land Commission, co-authored a report about the future of County Farms for CPRE, and is currently campaigning to extend Right to Roam and public access to land.
Guy Singh-Watson. Self-confessed veg nerd, Guy Singh-Watson has over the last 30 years taken Riverford from one man and a wheelbarrow delivering homegrown organic veg to friends, to a national veg box scheme delivering to around 55,000 customers a week. Guy is an opinionated and admired figure in the world of organic farming, who still spends more time in the fields than in the boardroom. Twice awarded BBC Radio 4 Farmer of the Year, Guy is passionate about sharing with others the organic farming and business knowledge he has accumulated over the last three decades. His weekly veg box newsletters connect customers to the farm with refreshingly honest accounts of the trials and tribulations of producing organic food, and the occasional rant about farming, ethical and business issues he feels strongly about. In June 2018, Guy handed over the reins of Riverford to its staff, choosing employee ownership as the model that will protect Riverford's ethical values forever and ensure the security of its employees.
Hannibal Rhoades works as Head of Communications for The Gaia Foundation. He is the Yes to Life, No to Mining Global Solidarity Network's Regional Coordinator for Northern Europe and a citizen journalist whose stories have featured in The Ecologist, Intercontinental Cry, Truth Out, Resilience.org, Red Pepper, Eco-instigator and more.
Hans R. Herren, founder and President of Biovision Foundation, is President of the Millennium Institute. He was Director General of the International Centre of Insect Physiology and Ecology, Kenya. He has been awarded among others the Right Livelihood Award 2013; World Food Prize 1995, the NAS and the Third World Academy of Sciences membership and is member of IPES-Food and the World Board of IFOAM-Organics International.
Harry Farnsworth is Projects Lead on the Sustainable Agriculture team at Control Union UK and is leading the development of the new 'regenagri' initiative. He has an MSc in Sustainable Agriculture and Food Security and his research focused on regenerative agriculture. He has worked in the food and beverage industry.
Héctor Tuy, Guatemalan Maya-kaqchikel. Natural resource manager with more than twenty years of experience in working with government agencies, NGO, and local communities in design, execution and evaluation of complex projects linking the environment to development. Member of the Organismo Indígena Naleb', and currently undertaking teaching and research at Universidad Rafael Landívar.
Helen Browning has a very mixed organic farm Wiltshire, with dairy, beef, pigs, cereals and is now also experimenting with agroforestry. Her products are sold through the Helen Browning's Organic brand in retailers, big and small, as well as through her mini hotel/dining pub on the farm, and through her restaurant in Swindon. Her recent book 'PIG; tales from an organic farm', written with her partner Tim Finney, tells more about the trials and tribulations of their farming and food life.
She has been Chief Executive of the Soil Association since 2011, after a long involvement with the charity in a variety of exec and non-exec roles. She is a member of the Food Ethics Council, trustee of the RSPB and a Commissioner for the Food Farming and Countryside Commission. She sits on the BBC's Rural Affairs Advisory Committee and the National Food Strategy Advisory Panel.
Prior to rejoining the Soil Association, Helen was Director of External Affairs for the National Trust. She has had a number of roles in agri-politics over the years, including the Government's Policy Commission on the Future of Farming and Food ('the Curry Commission') and chaired the England Animal Health and Welfare Implementation Group. Helen was awarded an OBE in 1998 for her services to organic farming.
Helen Chesshire is lead farming advocate at the Woodland Trust, responsible for working with both the farming sector and policy makers to promote the benefits of trees on farms.  Otherwise known as agroforestry, the deliberate integration of trees within agricultural crops and livestock is a win –win for sustainable food production and the natural environment.  The Woodland Trust can provide advice and support to farmers interested in agroforestry.  Helen grew up on a dairy and sheep farm in the Midlands.
Helena Norberg-Hodge, director of Local Futures, is the author of Ancient Futures, Local is Our Future, From the Ground Up and Bringing the Food Economy Home, and producer of The Economics of Happiness. She is recipient of the Alternative Nobel prize, the Arthur Morgan Award and the Goi Peace Prize.
@EconofHappiness   Facebook    YouTube   Instagram   Vimeo    Website
Helena Paul has worked on land rights, forests, oil exploitation in the tropics, biodiversity including agricultural biodiversity; impacts of industrial agriculture; bioenergy; patents on life; genetic engineering; synthetic biology; geoengineering; food sovereignty and corporate power.  She is Co-Director of EcoNexus and is actively involved in the Convention on Biological Diversity.
Helga Garza (Azteca) is Director of Agri-Cultura Network, inspired by justice, guided by an ancestral ceremonial agricultural calendar, engaging community through a holistic inter-generational approach. Developing community driven markets strengthening the local food system while preserving New Mexico's historic culture and tradition in sustainable agriculture.  Through community driven bottom up approach Helga is leading efforts that increase access to healthy local food.  Building the capacity of New Mexico's urban and rural small farmer ability to ensure household livelihood.  Providing farmer's, the opportunity to grow food for community contributing to the health and well being, building the local farm sector through sales and other food activities, contributing to an environmental economy. Helga Garza is a Native woman leading in agriculture. Helga is Robert Wood Johnson Foundation Culture of Health Leader, serves on the  New Mexico Food and Agricultural Policy Council, and Vice Chair of the South Valley Main Street in Albuquerque New Mexico.
Helmy Abouleish is CEO of the SEKEM Initiative in Egypt, which was founded in 1977, and awarded the Right Livelihood Award ('Alternative Nobel Prize') in 2003, among many other recognitions. Helmy Abouleish became a member of the World Future Council in 2017, and since 2018 he is elected president of the Biodynamic Federation – Demeter International e.V.. He and his father have been and are inspirational leaders in greening the desert and developing organic agriculture practice and cooperatives in food and farming across Egypt while seeking a fairer and more sustainable economy and education for all. He is the lead in developing an Economy of Love standards.
Herminia De Jesus Pinto is a senior staff member of Permatil since 2002, as a trainer, office manager and project manager. For Herminia creating positive change through permaculture is not a job but what she loves. Currently she is regional coordinator for TAPSA programme – Transition towards Peasant Agro-Ecology for Food Sovereignty.
Honor May Eldridge is Policy Lead at Plantlife. Her focus is grasslands, sustainable agriculture and food systems. She has written on livestock labelling, crop insurance, and on the impact of tillage for soil carbon. She was previously Head of Policy for the Sustainable Food Trust and worked on post-Brexit policy at the Soil Association.
Hugh Blogg. In his role as Producer Support Project Officer, Hugh focuses on RELACS and Organic-PLUS, research projects which investigate pathways to phasing out contentious inputs in organic agriculture. In July 2020 he helped to launch CASH, a project examining farm practice, soil carbon and soil health.
Sutej Hugu is a tribal activist, mobiliser and sustainable self-determination organiser, based in Orchid Island and living on the sea. He is the Field and the Forest Regional Coordinator for East Asia and Facilitator for the Cross-Regional Network of Austronesia, Indian Ocean and Pacific, ICCA Consortium Co-founder and Chief Advisor of the Indigenous Taiwan Self-Determination Alliance (ITW-SDA).
Ian Rappel is a geographer and conservation ecologist. Formerly CEO of Gwent Wildlife Trust, he now works for the emerging College for Real Farming and Food Culture, and is also the Wales Development Manager for the National Association for AONBs. Ian is a curriculum advisor to the Black Mountains College.
Ian Wilkinson MD – Cotswold Seeds & Founder – FarmED. A passion for diverse farming has driven Ian's career. He studied farm and grassland management at Berkshire College of Agriculture, and 35 years ago he joined Cotswold Seeds, a family business based in Moreton-in-Marsh, becoming MD in 1998.  Cotswold Seeds has built its reputation on developing forage, herbal leys, green manures and complex seed mixtures. He is also the Founder and Director of FarmED with wife, Celene.
@RealFarmED @cotswoldseeds   Facebook @RealFarmED   Facebook @cotswoldseeds  Instagram @RealFarmED   Instagram @cotswoldseeds
Igor Ferreira studied biology and cartography and since an early age was interested in the relationship between indigenous peoples and the environment. For 12 years he has been working with indigenous peoples in the Brazilian Amazon, particularly with native inhabitants of the Xingu River basin, mainly the Kayapó people, in initiatives for the protection and sustainable use of the forest and the preservation of cultural heritage.
Irmak Ertör is a political ecologist currently affiliated to Bogazici University, Istanbul, Turkey. She works on environmental justice, agroecology and food sovereignty in small-scale fisher communities, as well as Community Supported Fisheries. As an activist researcher she supports Istanbul Birlik, the umbrella association of 34 fishing cooperatives in the Istanbul region.
Isabelle Delforge used to be a globetrotter, was and always remains a dreamer and lingers somewhere between words and images, between art and activism. She has accompanied the farmers' movement La Via Campesina during for than a decade and is now working as communication officer for the UN Special Rapporteur on extreme poverty.
Islanda Micherline Aduel is a member of the Tèt Kole Ti Peyizan peasants' movement from Plaisance du Nord commune, Haiti. She is the movement's national youth coordinator. Tèt Kole is active in all 10 departments of Haiti, in 62 municipalities. Islanda is part of Via Campesina's Caribbean youth coordination and Youth Representative on Via Campesina's International Coordination Committee. She is currently working on her thesis on Economic Policy and Conditions of Peasant Women of Plaisance Du Nord (2011-2016). Her main mission as an internationalist is "to continue to defend the peasantry wherever I am."
Dr Irina Herzon, Researcher and beef farm co-owner, Finland. Irina holds a degree in Biology and a PhD in Agroecology. She focusses on providing information and understanding of ecological land use practices to farmers and land managers. She has worked as an advisor to BirdLife International's Agricultural Task Forces. Her family owns a beef producing farm in Southern Finland, the largest manager of natural coastal pastures in the region.
Ivette Perfecto is an ecologist and Professor of Environment and Sustainability at the University of Michigan. She has more than 25 years of experience conducting research on biodiversity in agroecosystems in Central America, Mexico, and the Caribbean. She is interested in sustainable food systems and the interactions between biodiversity and food sovereignty. Perfecto has received several awards including the ESA Diversity Award, the SNRE Outstanding Teaching Award, and the UM Faculty Recognition Award.
Jack Heinemann is a professor of genetics and molecular biology in the School of Biological Sciences and Director of the Centre for Integrated Research in Biosafety at the University of Canterbury, New Zealand. He was one of the lead authors of the biotechnology section of 2008's ground-breaking International Assessment on Agricultural Knowledge, Science and Technology for Development (IAASTD) report.
Jackie Pearce-Dickens is a founder member and CEO of Whole Health Agriculture which was set up to support and promote the concept and practice of 'true' health in farming and food production.
Jairo Restrepo. Born in Colombia and naturalized in Brazil, Jairo Restrepo studied Agricultural Engineering at the Federal University of Pelotas, Brazil. As a government scientist developing pesticides, he became appalled by the industrial approach to farming and dedicated his life to understanding how to work with nature rather than against it. Few advocates of natural farming have his scientific depth of knowledge; fewer still have worked in the field for 35 years training farmers how to use cheap local resources to build healthy soils and grow healthy food. Jairo has been instrumental in the organic revolution across Cuba in the 1990's, and he is well known throughout South America for his combination of practical and passionate support for the small farmer. 
"Organic Agriculture is much more than just a revolution in agricultural production techniques, it is the foundation practice of a movement of spiritual alliance, a revolution to change the way humans live with Mother Earth" Jairo Restrepo 
James MacKessack-Leitch is a Policy Officer at the Scottish Land Commission, primarily focusing on modernising land rights, governance, and ownership. He also leads on work to improve agricultural land access for new entrants and progressing farmers. He comes from a family farm in the Moray, and has worked in the public and private sector in Scotland and internationally."
James Woodward, Sustainable Farming Officer at Sustain. Alongside time spent working with his step-family on their Cumbrian farm, James has worked in farm advice at Natural England and now works on farming policy and campaigns at the Sustain alliance.
Jane Craigie runs a marketing, media and communications business specialising in agriculture, food and rural affairs. She is based in Aberdeenshire, Scotland. Jane also co-founded the Rural Youth Project, an international grassroots organisation that is looking to develop leadership, enterprise and activism skills amongst young people aged 18-28.
Jane Davidson is Pro Vice-Chancellor Emeritus at the University of Wales Trinity Saint David and chairs the Food, Farming and Countryside Commission's Wales Inquiry. From 2000–2011, she was Minister for Education, then Minister for Environment, Sustainability and Housing in the Welsh Government where she proposed legislation to make sustainable development its central organising principle; the Well-being of Future Generations (Wales) Act came into law in April 2015. She introduced the first plastic bag charge in the UK, and her recycling regulations took Wales to third best in the world. She created the Climate Change Commission for Wales, the post of Sustainable Futures Commissioner and the Wales Coast Path.Jane is chair of the RSA in Wales and in 2017 was guest faculty on the Executive Education for Sustainability Leadership programme at Harvard University's T.H. Chan School of Public Health. She lives on a smallholding in west Wales where she aims to live lightly on the land.
Janet Lowore (UK), Beekeeper, Programme Manager, forestry expertise in Malawi, Uganda, Ethiopia. Janet has 30 years' experience of working in the fields of natural resources and rural livelihoods, beekeeping for sustainable livelihoods and conservation & poverty linkages. She learned of the close link between forests and bees in Tanzania in the 1990s. This realisation eventually led to her joining the international organisation Bees for Development in 2005 and the completion of a PhD on forest beekeeping in Zambia in 2020.
Javier Carrera. Born in Quito in 1975, Javier is an Expert in Regenerative Food Systems and in Eco-Social Regeneration. Researcher, educator and author. Manager of community networks for Eco-Social Regeneration. Activist in favor of food rights. Permacultor and Seed Guardian. Founder of Red de Guardianes de Semillas in Ecuador.
Javier Sanchez-Rodriguez is a Colombian peasant farmer, activist and participatory action researcher.  Co-founder and director of Braich Goch-Red-Arm CIC, recently converted into the Anne Matthews Trust, in mid-Wales, a critical learning and resource centre. Through the use of popular and critical pedagogies and philosophies, Javier has supported community-led organisations engaging people in thinking critically about their immediate realities to generate collective action plans for positive social change in the UK and abroad.
Jean Paul Sikeli, Côte d'Ivoire, COPAGEN. Mr Sikeli is a lawyer by training and holds a Diploma of Higher Specialized Studies in human rights and a Diploma of Advanced Studies in public law. His research has focused on the tension between human rights and modern biotechnology in the context of food security. He wrote several articles and a book on GMOs published by the European University Editions. He led numerous advocacy initiatives to safeguard Africa's genetic heritage.
Jeff Tkach serves as the Chief Impact Officer for the Rodale Institute, where he is responsible for expanding the institute's global influence in healing people and the planet by unlocking the transformational power of regenerative organic agriculture. He leads the development and execution of the Institute's core strategies, overseeing opportunities for partnership and co-investment that drive positive outcomes for Rodale's philanthropic and programmatic initiatives.
Jen Astone is a financial activist and founder of Integrated Capital Investing. She is interested in how to transform food systems through agroecological enterprise development that serves smallholder farmers.  She has worked at the Swift Foundation, Firelight Foundation, and Global Fund for Women funding movements and community-led solutions in over 25 African countries. 
Jennifer Amejja, Capacity Development Officer, Centre for Ecological Governance and Gender Initiatives (CEGGI), Uganda. Jennifer coordinates community ecological governance activities with indigenous communities to strengthen their cultural governance systems to defend community food, land and natural heritage rights through revival of indigenous knowledge. She is a founding member of Centre for Ecological Governance and Gender Initiatives and working as the Capacity Development Officer.
Professor Jennifer Dungait runs an independent soil science consultancy 'Soil Health Expert' and is Editor-in-Chief of the European Journal of Soil Science. She holds honorary professorial positions at SRUC in Edinburgh and the University of Exeter and has 20 years' research experience focussing on the application of science to problems of soil management in agriculture. She has a global reputation for expertise in soil organic matter management, including soil carbon sequestration, in farming systems. In this unique position, she straddles the interface between academic research and practical application and has developed strong working relationships within the agricultural sector across the UK.
Jenny Hawley, Plantlife, Policy Manager. Jenny leads Plantlife's policy and advocacy to protect wild plants, fungi and their ecosystems from air pollution, including farm ammonia. She has worked on NGO nature conservation policy and campaigns at local, national and international levels for almost 20 years.
Jerry Alford is one of the Soil Association's farming advisors. He farmed for 30 years and has experience of both organic and non-organic mixed farming systems including beef, sheep and arable cropping. His role now includes the OK-NET Ecofeed and RELACS projects, as well as arable and whole farm system advice.
Jhorky Brito is a young man from the Association of Youth Entrepreneurs Planting Future (Asociación de Jóvenes Emprendedores Sembrando Futuro – ASOJESF) in the Dominican Republic and a graduate of the first cohort of IALA Ixim Ulew (2019).
Jim Jones is a PhD student at the University of Waterloo, Ontario, using rural skills and crafts to explore place making, collective stewardship, and sustainable livelihoods, and where he manages the Hedgelaying in the Ontario Landscape Project. He was born in the UK, where he worked for 15 years in the conservation sector.
 @Hedgiejim    Instagram @TheHedgieJim   Instagram @OntarioRuralSkills
Jo Guldi is Associate Professor of History at Southern Methodist University, where she teaches courses on the History of Capitalism, among other subjects. She is currently PI of a $1 million NSF grant on the history of property rights, rent, and land reform, entitled, "The Unaffordable World."  Her second monograph, The Long Land War, tells the history of global land redistribution since the Irish Land War of the 1880s, telling the untold story of a plan for world redistribution of land to small farmers, engineered at the United Nations, and pursued in many parts of the world through the 1970s.
Jo Jandai of Pun Pun Organic Farm in Thailand founded Thumturakit, a pioneering model to advance individual, communal and national self-reliance. He has raised over 8 million dollars by thousands of Thai shareholders (no VC, bank, or corporate funding), to revolutionize Thailand's Food Economy.
Jo Kidd, Tree of Life Veganics. Jo is a lifelong community activist and organiser. In 2017, she co-founded Tree of Life Veganics with her partner, Conrad. The mission of Tree of Life Veganics is to demonstrate compassionate, regenerative and earth-­friendly farming, based on veganic permaculture and agroforestry.
Jo Lewis, Strategy and Policy Director, Soil Association. Jo directs the Soil Association's Policy Unit. She is a Trustee and former Chair of the Food Ethics Council and a Trustee of Sustain: the alliance for food and farming. Jo led the development of the Soil Association's Food for Life Served Here scheme, which certifies that over 2 million meals a day meet healthy and sustainable menu standards in public settings and visitor attractions. Before joining the Soil Association, Jo was Convenor of Defra's Sustainable Consumption Roundtable and Head of Policy at think tank Green Alliance.
Dr Jo Staley leads research to assess wildlife responses to agri-environment schemes. She has a broad interest in hedgerow ecology, and her research has informed agri-environment and conservation policy. Jo has written over 40 articles, chapters and reports, including many on hedgerows.
Joe Wookey farms around 5,000 acres on the chalk at Rushall Organics in the Vale of Pewsey. He is currently growing spelt, oats and barley, letting clover leys out to local graziers. He is a firm believer in supporting the environment through his farming and as a member of the Soil Association Farmer Grower Board. 
Joel Williams is a plant and soil health educator with a passion for sharing scientific and practical knowledge, Joel specialises in plant and soil dynamics with a particular interest in managing soil microbial ecology and nutrition to optimise plant immunity, soil function and carbon sequestration.  
Johanna Saxler, Regionalwert AG Freiburg. Johanna Saxler comes from a small town in western Germany. After finishing school, she spent 9 months on a ranch in Canada, working with horses and cattle. She then did her bachelor's degree in physics and her master's degree in sustainable resource management, where she focused on sustainable agriculture. Since the beginning of 2020, she works for Regionalwert AG Freiburg. This company in southern Germany connects consumers with agricultural producers. Furthermore, the team of Regionalwert AG Freiburg develops concepts for the valuation and monetary appreciation of agricultural services for environment, society and regional economy. Johanna is convinced that these values must and will be included in the balance sheets of the future to ensure a sustainable development of agriculture.
John King has trained farmers in Australia and New Zealand for over 20 years conducting over 300 educational events and publishing over 150 articles in print media.  He works with Red Meat groups throughout NZ boosting farmer confidence and skill with regenerative and holistic farming practices.
John Letts is a plant breeder, archaeobotanist and organic farmer who has pioneered the heritage grain movement in the UK over the past 25 years. He is the founder of Heritage Harvest Ltd. which grows and markets heritage grain products, and is a co-founder of the Heritage Grain Trust (HGT), an educational charity recently created to support this movement in the UK.
Professor John O'Neill is the director of the Political Economy Institute at the University of Manchester, having previously held posts at Lancaster University, the University of Sussex and the University of Wales. He conducts research on political economy, philosophy, environmental policy, political theory, ethics, and the philosophy of science.
John Meadley. Working in Africa and Asia through five decades, sometimes in areas of conflict, engaging with local entrepreneurs involved in farming, sanitation and health.  In 2010 he co-founded the Pasture-fed Livestock Association, encouraging farmers to raise their ruminant animals wholly on pasture.
John Vidal was environment editor of the Guardian for 27 years in which time he reported from over 100 countries. He is now writing a book on the rising tide of zoonoses and why diseases like Covid19 are emerging and spreading.
John Wilson is a Zimbabwean free-range facilitator and activist working with organisations across Africa, from community based to large continental networks such as Alliance for Food Sovereignty in Africa (AFSA). His focus is on strategic and collaborative initiatives that can help grow the agroecology and food sovereignty movement in Africa. He has worked in the agroecology field in Zimbabwe and Africa for over forty years.
Joi Chevalier. A veteran of corporate America, turned chef and entrepreneur, Joi Chevalier combines her technology background with culinary arts as the CEO of The Cook's Nook. The Cook's Nook is a culinary incubator that provides kitchen production space, co-working, business and entrepreneur development, corporate services, food service, and channel and capital access for food entrepreneurs in the food+tech space.
Joi is a vocal advocate for women and African Americans in technology and also through food entrepreneurship. She regularly partners with corporate brands on developing entrepreneurial processes within corporate environments. She often speaks to audiences about entrepreneurship, food+tech; product management; data, personalization, and customization.
In 2018, she was the first African American woman to run for Comptroller of the State of Texas. Today, that experience helps her to connect policy to action in the areas of entrepreneurship and the food+tech. Joi serves on the Board of Directors of Annie's List.
Joi established the Chevalier Fellows, which focuses on bringing Black and Brown consumer packaged goods businesses into the food industry through her role as a board member of NaturallyAustin.
Joi holds a Bachelor of Arts and a Master of Arts from The University of Texas at Austin. She is an honors graduate of the Auguste Escoffier School of Culinary Arts.
She works with the City of Austin's Office of Sustainability's Central Texas Regional Food Systems Organizing Committee. Joi has been a member of the Chefs Collaborative; Women in Food, Farming, and Food Technology; Women Chefs and Restaurateurs; and is currently a member of Les Dames d'Escoffier (Austin Chapter), an international organization focused on exceptional women culinary entrepreneurs. Joi is presently a member of the national Refresh Working Group, focused on solving challenges in food+tech ecosystem, and is a founder and culinary lead for Greater Austin Black Chamber of Commerce's Taste of Black Austin. She is a member of the City of Austin/Travis County Food Policy Board, appointed by Mayor Steve Adler.
In 2019 SCORE honored Joi with their Small Business Award. She is a two-time Austin Food and Wine Alliance Grant recipient (2017, 2019) and received the 2018 City of Austin Small Business Award for Excellence in Community Business Leadership. Joi also won the 2018 Citizen of the Year by the Greater Austin Area Black Chamber of Commerce.
Jon Perkin. After milking sheep and goats in Greece, Jon managed and rented numerous UK farms. With Lynne, his wife, he is the tenant at Old Parsonage Farm, Dartington, where they set up multiple business partnerships with community enterprises. Jon is passionate about engaging the wider public in agriculture.
Jonty Brunyee Head of Regenerative Agriculture and Sustainable Food Systems – FarmED. Jonty has 25 years of experience in the sustainable farming and environmental sector. As Head of Regenerative Agriculture and Sustainable Food Systems at FarmED, he works to accelerate the transition towards a regenerative future delivering inspirational knowledge exchange, education, innovative research, events and personal development opportunities. He is also an organic farmer in the Cotswolds.
@JontyFarmED   @RealFarmED  Facebook  Instagram @conygreefarm  Instagram @RealFarmED 
Josette Margaretha Feddes. Born and raised in the Dutch countryside, Josette is a multilingual mum of two boys. She spent 7 years farming cows in France and for the past 12 years she has been dairy farming in Wiltshire where she takes a holistic approach to the health of her 250 cow herd at JoJo's Dairy. Josette is passionate about putting sustainability at the heart of both family and farm.
Joshua Humphreys is President of Croatan Institute and Co-Founder of the Organic Agriculture Revitalization Strategy (OARS). An outspoken advocate for financing regenerative, organic agroecology, Dr. Humphreys currently serves as Vice Chair of the Green Rural Redevelopment Organization and also operates an agroforestry farm, Lilymont Terraculture, in Oaks, North Carolina.
@_Josh_Humphreys   @_Croatan   @OARSproject   LinkedIn     Facebook

Joshua Stoll is an Assistant Professor of Marine Policy in the School of Marine Sciences at the University of Maine in the United States. Joshua has been engaged in values-based seafood marketing for over a decade and is the co-founder of the Local Catch Network.
Joshua Wickerham is Membership and Engagement Manager at ISEAL, the global membership organisation for ambitious and collaborative sustainability systems. At ISEAL, he ensures that sustainability standards and related tools get the support they need to improve their effectiveness and sustainability impacts. 
Josiah Meldrum is co-founder of Hodmedod, Britain's pulse and grain pioneers and winners of the 2017 BBC Food and Farming Award for Best Producer. Hodmedod grew out of a community project in Norwich that asked what a more sustainable, resilient food system might look like and now works with farmers across the UK to source and produce a diverse range of foods – from fava beans and quinoa to lentils and chickpeas – from Britain's arable fields.
Josina Calliste is a health professional and community organiser. After burning out of academia, she began thinking more deeply about food growing and land justice. Under an apple tree in June 2019, she co-founded Land in Our Names (LION); a black-led collective addressing land inequalities affecting black people and people of colour's ability to farm and grow food in Britain. She loves forest walks & hopes to one day set up an eco-village.
Joyce Ebebeinwe is a food sovereignty and environment advocate. She is a researcher, writer and trainer and currently serves as program manager at Health of Mother Earth Foundation, an ecological think tank and advocacy organization at the forefront of campaign for food and environmental/climate justice in Nigeria and Africa.
Judith Hitchman, is Irish and has 45 years international experience within international networks of sustainable local development as well as global processes. In recent years she has focused on working as a food sovereignty activist, and is currently co-president of Urgenci, the global Community Supported Agriculture network.
Dr Julia Wright, Associate Professor, Centre for Agroecology, Water and Resilience, Coventry University, UK. Julia has 30 years' experience in international R&D, seeking to integrate ecological (organic and permaculture) thinking into conventional agricultural systems and organisations, including in humanitarian settings.  She is developing a research programme on the discipline of Subtle Agroecologies.
Julie Brown runs Growing Communities in Hackney, London: a social enterprise set up in 1996 working to transform food and farming through community-led trade. GC run a thriving community-led box scheme, an all-organic weekly farmers' market, a Patchwork Farm of urban market gardens in Hackney, Dagenham Farm in east London and a training scheme for urban growers. GC helped set up ten similar schemes – now known collectively as the Better Food Traders. They are looking to expand the network over the coming 3 years, alongside setting up the Better Food Shed – a distribution hub consolidating supplies to London-based BFTs.
Julie Sullivan was born and raised in California. After working as an actor and arts administrator, and starting a private progressive preschool in Seattle, she earned her Master's in Environmental Education. Subsequently she taught interdisciplinary environmental education at both the undergraduate and graduate levels for the Audubon Expedition Institute at Lesley University, challenging students to look beyond surface conflicts between environmentalism and agriculture, and to see the common values and goals. In 2001, after more than a decade living with the expedition, Julie joined George Whitten at San Juan Ranch, where she co-created the Quivira Coalition's New Agrarian Program with Quivira staff. She has been a NAP mentor for 11 years, and as NAP mentor coordinator, she is currently responsible for mentor training and support.
Quivira website   Sweetgrass Co-op Website   Instagram
June and Angie Provost are a fourth-generation sugarcane growing Black-American family in Louisiana. Their livelihood and family land was stolen from them through racialized policies and discrimination. Ever since they've been speaking out about the injustices and trauma that Black farmers face every single day.
@Juneraisincane   @AngProvostFarms   Facebook   Instagram @juneraisincane   Instagram @angela.provost.farm   
Jyoti Fernandes, Campaigns and Policy Coordinator for the Landworkers' Alliance. Jyoti is an agroecological smallholder farmer based in Dorset, UK. The farm runs a micro dairy and produces a wide range of products from cheese and meats to cider, juice and preserves. The farm is part of a local smallholders cooperative that shares collective processing facilities and markets the products of the members' smallholdings collectively. Jyoti coordinates the Policy, Lobbying and Campaigning work of the LWA.
Kannaiyan Subramaniam is a small farmer from Erode district of Tamil Nadu in South India. He is also an farmers activist, working for food sovereignty and the rights of farmers in India and internationally for many years. He is the general Secretary of the South Indian Coordination Committee of Farmers Movements (SICCFM), and has traveled extensively for meetings of the peasant movement La Via Campesina. He has extensively worked on the WTO and trade related issues affecting farmers of the third world.
Karen Nekesa was born in Western Kenya and is naturally passionate about culture and nature. She is also an activist, a journalist, a social worker with skills and knowledge to support advocacy and communication in development. Before joining ReSCOPE, Karen worked for African Biodiversity Network as a Communication and Advocacy Coordinator. She is currently a board member of Biosafety and Biodiversity Association of Kenya (BIBA-K).
@RescopeProgramm  Facebook   Instagram

Karla Alegria Escalante is a legal advisor for the National Rural Workers Center (Central Nacional de Trabajadores del Campo – CNTC) of Honduras, an organization that constantly attends to humans rights cases (forced evictions, political persecution, and assassinations) for its 400+ peasant cooperative bases.
Mr Karma Dechen is the President of the Farmers Producers' Organization and a member of the Central Agricultural University Research Council of North East India. Serving the organic mission voluntarily for 15 years.
Kate Ford has devoted her career to fast-track brands that stand up for good. She is the Marketing Manager at Better Food Traders, a network of ethical food providers challenging the current destructive food system and the Founder of Improper, a creative agency working to create community-led movements to fight for a better world. 
Kate Pressland manages Innovative Farmers' network of on-farm 'field labs'. She is responsible for engaging with farmers, producers, advisers, scientists, policy makers and industry bodies to develop farmer-led research as a key practice for improving agricultural sustainability and resilience. She manages its small grants scheme to help understand if solutions investigated are effective.
Kate Still has been at the Soil Association since 2010, where she leads farmer advice on livestock health and welfare and manages the producer-focused Farming Programmes. She is leading work on transitioning farmers to agroecological farming approaches through the FABulous Farmers programme.
Kate Wilson has been active in campaigns for social and environmental justice since she was a child. She started volunteering as an interpreter at the European Social Forum in Paris in 2003 and quickly became involved in coordinating and developing solutions to the problems posed by grassroots organising in international, multi-lingual spaces. In 2008 she took on coordinating the 60-strong interpreting team for the 5th Conference of La Via Campesina in Mozambique and in 2009 she co-founded COATI (https://coati.pimienta.org), a collective dedicated to creating and maintaining technical solutions for interpreting needs within the Social Movements. Kate and COATI have worked closely with LVC ever since.
Katharine Sharp farms at Achpopuli Farm, near Inverness. She is committed to 'letting the ecosystems do what they do best – balance, nurture and restore health to all'. Her stock is 100% pasture-fed with a holistic grazing plan. She uses as few pharmaceuticals as possible to build a healthy herd suited to local conditions.
Kathryn Manga is a community development worker, a researcher and a peasant's rights advocate, working for Kilusang Magbubukid ng Pilipinas – KMP (Peasant Movement of the Philippines). She was born from a family of farmers in the Bikol region, south of Luzon. She worked as a researcher and international officer for IBON Foundation after she finished her studies from the University of the Philippines. In 2007 she pursued her passion for the theater and the arts and worked full time in community theater, advocating for farmers land rights. With her performing group Sinagbayan or Art for the People, she was able to teach young people especially from the rural areas, the value of theater and the arts in advocating  for land, human rights and rural development. The group was also able to perform and teach community theater to young people in Taiwan, Hongkong and Indonesia. Having established the group with its regional chapters all over the country, she then decided shift to another aspect of community development work and volunteered to be a fulltime staff of Kilusang Magbubukid ng Pilipinas in 2018, where she is now a Project Coordinator. She is one of the conveners of the Agroecology X, a unique community of organizations.
Katiussa Veiga. Born in Brazil, Katy now lives and works in La Paz, Bolivia. She supports the work of indigenous women who are part of EcoTambo, a network of agroecology, fair trade and learning.
Katy Whitby-Last is a former academic who now breeds Anglo Nubian dairy goats on a smallholding in Aberdeenshire. She is interested in nutritional approaches to parasite control and their effect on lactation, particularly the effect on levels of butterfat and protein in the milk.
Keesje Avis, Senior Policy Officer, Nourish Scotland. Keesje works across food, farming and civil society in Scotland to find common solutions to food system issues. She is clerk of the 1.5C Scotland inquiry and engaged in the GCRF South Asia nitrogen hub, finding nutrient management solutions for farmers from India to Afghanistan. When she isn't talking farming, she's doing it, running a climate conscious smallholding in rural Scotland.
Keith Halstead, Executive Director, The Prince's Countryside Fund. Keith has over twenty-five years' experience gained in a number of senior roles across the two National Trusts in England & Scotland. In addition, Keith has been a trustee of the Churches Conservation Trust, a member of DEFRA's Civil Society Advisory Board and of the National Lottery Heritage Fund's Committee for South-East England. He is also a Fellow of the Royal Society for Arts.
Kelly Carlisle is a youth farming educator, works with mostly teenagers who are in the midst of profound change to learn more about farming while managing an expanding CSA program to feed the growing need of hungry folks in urban areas, such as Oakland. Everything has changed as their curriculum went virtual, masks had to be worn on the farm, and yet so much growth is happening in her work. Hear how she is using this as a moment to keep youth engaged while expanded how food is related to and harvested in urban areas. (Oakland, California)
Kelly Mulville. For 25 years, Kelly Mulville has managed, designed and consulted with vineyards, farms and ranches throughout the western USA, Spain, Australia, and New Zealand. His work focuses on designing agricultural systems and practices that mimic nature in order to restore ecological health, biodiversity, profitability and beauty to land.  Kelly is vineyard director at Paicines Ranch.
Kenia Baca Merlo, a young feminist peasant, is 28 years old. She is a sociologist, promoter of agroecology, has a biointensive farm, is a beekeeper, is part of the network of environmental defenders in FEM, with a great commitment to advancement in both collective and individual spaces. She demonstrates that in the rural world, women have capacities which, if stimulated and strengthened, can make women the protagonists of their own lives and their decisions. This can be achieved through ideological empowerment strategies, through economic means, and through organisation.
Kenji Sakai is a Natural Agriculture farmer with more than 20 years of experience. He currently oversees the Shigaraki no Sato farm and travels internationally to educate farmers on sustainable agriculture methods. Kenji has collaborated with leading academic researchers to study the environmental impacts of Natural Agriculture.
Kerry McCarthy MP is co-chair of the All Party Parliamentary Group on Agroecology and Shadow Minister for Green Transport. She has been Shadow Secretary of State for Environment, Food and Rural Affairs, and a member of the two environment Select Committees. She co-founded Feeding Bristol, which works with stakeholders across Bristol to alleviate hunger.
Kirsten Larsen is a co-founder and Director of the Open Food Network. Kirsten leads much of Open Food Network Australia's work, and helps shape development of the global platform. Kirsten has broad experience working for food systems transformation across policy, research and action, including establishing a collective regenerative farm in North East Victoria.
Kishor Kumar Sharma is a former banker and livelihood consultant who is now full-time farming organic medicinal and aromatic crops, ancient grains and the vegetable conversion of fallow lands.  Believing that organic farming can deliver huge socioeconomic benefits he trains and guides farmers and dreams of a wholly organic world.
Dr Kris Nichols is a leader in the movement to regenerate soils for healthy crops, food, people and the planet. She is the Research Director at MyLand Company LLC in Phoenix, AZ. She is also the founder and principal scientist of KRIS (Knowledge for Regeneration and Innovation in Soils) Systems Education & Consultation; Soil Microbiology Research Advisor with the Food Water Wellness Foundation in Olds, Alberta; Research Director with Carbon Sync in Freemantle, Western Australia; and Soil Health Consultant with COG (Canadian Organic Growers) in Ottawa, Ontario. She is also working with Dr. Arjun Makhijani, President of the Institute for Energy and Environmental Research, on a project combining Regenerative Agriculture and Renewable Energy (RARE) to reduce the economic risks in transitioning to regenerative agriculture. Dr. Nichols was the Chief Scientist at Rodale Institute for over three years and a Research (Soil) Microbiologist with the USDA, Agricultural Research Service (ARS). She received her Ph.D. in Soil Science from the University of Maryland in 2003. In recognition of her work, Dr. Nichols has received several awards including the 2012 Conservation Research Award from the International Soil and Water Conservation Society.
Kristin Bash is a public health specialist whose work focuses on the overlap between food systems and population health. Kristin is the chair of the Faculty of Public Health's Food Special Interest Group and is an Honorary Lecturer in Public Health at the School of Health and Related Research at the University of Sheffield.
Kwame Aidoo, Beekeeper and pollination expert.
Lachlan McKenzie is a gardener, activator and facilitator of permaculture-based change. He has worked as a teacher, author, project coordinator and environmental and food sovereignty advocate in Timor-Leste, Indonesia, Australia and Europe. Currently chairperson of Permaculture South Australia, he is co-author of the Tropical Permaculture Guidebook and co-founded Permatil Global.
LaShauna Austria serves on the Board of Benevolence Farm, a transitional reentry program for women leaving prison.  She is also the owner of Kindred Seedlings Farm, reclaiming land and food in Alamance County. LaShauna is a community organizer, farmer, and ordained faith leader with a fierce commitment to and deep experience in building strong, vibrant, and sustainable communities.   She possesses a demonstrated record of collaborating with rural communities, faith-based and secular organizations to address race, food justice and equity issues. Building on her substantial experience in leadership, management, and administrative roles with for-profit and nonprofit organizations, she has devoted her current professional life to promoting racial equity and building better food systems for the residents of Alamance and surrounding areas.
Laurèl Hadleigh is a member of the LION organising group. They are London based and have a background in community organising and film-based creative practice with a focus on radical imagination, land justice and liberation.
Lauren Simpson is a new entrant landworker in West Wales working on setting up a market garden to provide ingredients for a fermented foods business Parc y Dderwen as part of a mixed small holding under the Welsh 'One Planet Development' planning policy. Lauren also works for the Ecological Land Co-operative as part of the communications team and for The Landworkers' Alliance as Membership Secretary.
@ecolandcoop   Facebook    Instagram
Lawrence Woodward is a co-founder and former Director of the Organic Research Centre. He advises on the principles and methods of organic agriculture to a wide range of organisations and was awarded an OBE in 2001 for services to organic farming. He is a founding director of Beyond GM and Whole Health Agriculture and sits on the advisory board of the Gaia Foundation Seed Sovereignty Programme. 
Leith Sharp, Director and Lead Faculty, Executive Education for Sustainability Leadership, Harvard T.H. Chan School of Public Health. A dynamic change leader with 25 years of practice, research and teaching, Leith has taught leadership for sustainability at Harvard University for 18 years, earning numerous commendations for distinguished teaching performance. She founded the Executive Education for Sustainability Leadership program at Harvard in 2014. This cross-sectoral, residential leadership program brings sustainability leadership, human well-being, purpose, biomimicry, agility, integrated business models and organizational design together. 
In 2017, Leith co-founded Leaders on Purpose to engage global CEOs in defining and scaling a new leadership paradigm and business logic with the fitness to deliver on the UN Sustainable Development Goals. Global CEOs from Paypal, Siemens, Mastercard, Ikea, P&G, Sodexo, Danone, Mars, Best Buy, Phillips, SAP, BMW, L'Oreal and many more have contributed. 
Leonida Odongo is a Kenyan social justice activist with vast experience in grassroots organizing, advocacy, movement building, adult learning methodologies and research. She holds a Bachelor's Degree in Political Science and Sociology from the University of Nairobi and is currently undertaking a Masters in International Conflict Management.
Leopold Rittler is Head of Research and Innovation in Donau Soja and serves as Secretary to the Donau Soja Scientific Advisory Board. Donau Soja is a non-profit organisation based in Vienna. Founded in 2012, its mission is to support partners and members as they address social, environmental and economic challenges in soya production and consumption in Europe.
Leonard Diggs is a forty-year farmer who is widely recognized for his leadership and was highlighted in a pre-pandemic article about black farmers embracing climate change, lost his farm to the fire this past month. In the days to come he will be cleaning and resurfacing what's next. Learning from what he has gone through and how he is planning for the future will be valuable to anyone who might be facing acute climate disaster. (Coastal California)
Professor Leoni Villano Bonamin leads the Graduate Programme on Environmental and Experimental Pathology at the Universidade Paulista, Sao Paulo, Brazil, which undertakes cutting edge scientific research into the study of ultra low dose impulses or very high dilutions, homoeopathy included. She is a Doctor of Veterinary Medicine and has a PhD in Experimental Pathology. In 2015 she completed a Post-Doctorate in Environmental Pathology (UNIP – Brazil). 
Liesbeth Ellinger is a Dutch Veterinary Surgeon and former President of the IAVH (International Association for Veterinary Homeopathy). Liesbeth has a busy large and small animal practice and trains farmers in the use of homeopathy, which she believes has a role in the prevention of epidemics in farm animals. She has completed several research studies including the award-winning peer reviewed: Homeopathy as replacement to antibiotics in the case of Escherichia coli diarrhoea in neonatal piglets.
Lillian Hill (Hopi) leads a permaculture effort in the reservation, as well as is certified to deliver food within the Hopi Nation and is working nationally with I-Collective to ensure that the support now coming for indigenous communities is funneled into mechanisms that support Indigenous lead food sovereignty. COVID-19, hit the Hopi and Navajo Nations the hardest. During this moment of pain, tribal regions had to work with and outside of philanthropy in new ways to ensure that the community had what it needed to not just survive, but thrive. Sometimes donations of large amounts of food, without any thinking about refrigeration needs or ongoing food-supply, would have to be dealt with created a new kind of problem that seeded clarity on what was needed. Hear what Lilian learned and leveraged to collaborate with a broader Indigenous community to further food sovereignty for Native peoples in the face of the pandemic. (Southwest United States)
Lim Li Ching is a leading NGO researcher with expertise on sustainable agriculture, biotechnology, and biosafety who served as a lead author of the East and South Asia and the Pacific sub-global report of the IAASTD and has contributed to various international publications on sustainable agriculture. She is currently a Senior Researcher at Third World Network (TWN), an international NGO based in Malaysia, and coordinates its Biosafety and Sustainable Agriculture Programmes.
Lisa Kivirist, Renewing the Countryside and author of Soil Sisters, Homemade for Sale and Farmstead Chef.
A national advocate for women in sustainable agriculture, Lisa founded and leads the Rural Women's Project of the Midwest Organic Sustainable Education Service, an award- winning initiative championing female farmers and food-based entrepreneurs. Lisa is a Senior Fellow, Endowed Chair in Agricultural Systems at the Minnesota Institute for Sustainable Agriculture at the University of Minnesota, focusing on identifying opportunities to champion leadership development among female farmers and rural women.  She was recognized by In Business Magazine as a "Woman of Industry" for leadership growing the women in sustainable agriculture movement. Her new book coming out in 2016 is Soil Sisters: A Toolkit for Women Farmers, compiling advice, support and resources from over 100 women in the sustainable agriculture movement. Together with her husband, John Ivanko, Lisa is co-author of Homemade for Sale, Farmstead Chef, ECOpreneuring and Rural Renaissance. She writes on food, farming and women in agriculture for a range of publications including Hobby Farms, Mother Earth News and Grit.
Liz Bowles is Associate Director for Farming and Land Use at the Soil Association leading the charity's work with farmers. Liz has worked within the agri-food sector for over 20 years in a number of key roles. She is a Nuffield scholar and manages one of the largest pedigree flocks of Shropshire sheep in the UK.
Liz Genever loves working with progressive farmers who want to challenge their sheep and beef systems – particularly if introducing livestock into an arable business. She has a technical background in sheep and beef fertility and breeding, and grass and forage management. She farms in south Lincolnshire.
Liz Hosken is director of The Gaia Foundation. Liz is from South Africa, and spent many years in the Amazon where she was initiated into indigenous ways of seeing the world. She later encountered the philosophy of Earth Jurisprudence (EJ) and, among other activities, facilitates Gaia's three-year EJ Trainings with civil society leaders from across Africa.
Liz O'Neill is the Director of GM Freeze, the UK umbrella campaign for a responsible, fair and sustainable food system. Having first encountered genetic modification in the lab as a Biochemistry student, Liz has since worked across the arts and environmental sectors, specialising in campaigns and communications.
Lizzie Clough took part in The Prince's Farm Resilience Programme in 2018-19 in Lincolnshire. With her husband they farm a mixed farm with 100 suckler cows and 200 sheep and an arable enterprise, across about 700 acres with her husband's parents who are nearly 80 and they have a couple of small children too. 
Louis Dolmans is a passionate bird lover and a biodynamic farmer at Doornik Natural Fields, who combines growing old varieties of grain with protection of birds. He has planted some 6 km of hedges and field margins and. In 2019 he was winner of the Dutch Innovation award for organic farming.
Louisa Kiely.  As director of Carbon Farmers of Australia, Louisa was a part of a consortium of three companies that developed the first Soil Carbon Methodology submitted to the Carbon farming Initiative process. Carbon Farmers of Australia also offers farm ready training in Carbon Farming and Trading.
Louise Luttikholt is the Executive Director of IFOAM Organics International. Raised on a small family farm in the Netherlands, Louise studied biology and philosophy at the Utrecht University and has extensive experience in organic agriculture, fair trade and international development cooperation at a strategic, management and regulatory level. She previously worked as Director of HELVETAS Germany and Senior Advisor Sustainable Agriculture at HELVETAS Swiss Intercooperation, and has held various roles at Fairtrade International, IFOAM Organics International, Biologica and others.
Luci Isaacson BEM MSc FRGS founded Climate Vision to build resilience into communities, businesses and local authorities by reducing climate related risks previously researched at the University of Exeter. Luci is involved in projects related to and sits with the Flood & Coastal Committee, Cornwall Community Flood Forum, Cornwall Catchment Partnership & Cornwall Councils Strategic Resilience Board.
Lucía Martínez started working as an interpreter in the first LVC Nyeleni Forum held in Mali in 2007, where she took part as a volunteer. In a way, that experience changed her life forever, she discovered that there was a way to make herself truly useful to a necessary struggle and decided to become a professional interpreter. Ever since, she has worked as a translator, interpreter and interpreter coordinator for LVC and other related movements while freelancing for international organizations for a living.
Lucy Ford
is a senior lecturer in International Relations at Oxford Brookes University. Her research focuses on global political ecology from an interdisciplinary perspective, including political economy, political thought, geography, anthropology, sociology and psychology.
Dr Lydia Medland is a multidisciplinary researcher at the University of Bristol focusing on waged work in agriculture. Her research investigates intersecting inequalities in the food system and the ways in which food workers are undervalued. She has carried out research in Morocco and Spain and is now focusing on the UK context. She has a Masters in Agroecology from the University of Cordoba (Spain), as well as a PhD and Masters in Global Political Economy from the University of Bristol. Prior to re-entering academia in 2013, she worked for five years in an international NGO, focusing on government transparency.
Dr Lovemore C. Gwiriri is a post-doctoral smallholder livestock systems research scientist at Rothamsted Research involved in agricultural systems socio-economic analysis. He researches the nexus of sustainable livestock systems, rural development, food security and livelihood resilience. He authored several articles and is an NFP fellowship and CAWR PhD scholarship recipient.
Dr Lydia Smith is Director of NIAB Innovation Farm & EastAgritech Innovation Hub, Lydia leads Interactive farmer-facing research into sustainable farming; especially soil health, crop genetic improvement and waste minimisation. She lectured in soil science, crop microbial interactions, environmental biology/land reclamation before moving to NIAB. NIAB-Innovation Farm, and the EAI Hub provide demonstration and study resources for SMEs and academics.
Lyla June, musician and activist, US. Lyla is an Indigenous musician, scholar and community organizer of Diné (Navajo), Tsétsêhéstâhese (Cheyenne) and European lineages. Her dynamic, multi-genre presentation style has engaged audiences across the globe towards personal, collective and ecological healing. She blends studies in human ecology at Stanford, graduate work in indigenous pedagogy, and the traditional worldview she grew up with to inform her music, perspectives and solutions. She is currently pursuing her doctoral degree, focusing on Indigenous food systems revitalization.
Lynne Davis' purpose and passion is to build global food sovereignty. She has spent the last decade understanding food systems – working as a commercial farmer, reclaiming land as an activist, establishing community farming projects, researching in policy think tanks, and campaigning in agricultural unions. As chief exec of the Open Food Network UK Lynne combines this experience with degrees in software engineering and agricultural economics to build regional food systems that serve people and planet, in the UK and globally.
Lynne Phillips is Defra Delivery Director for the Future Farming and Countryside Programme, which includes leading on significant new 'public money for public goods' programmes e.g. Environmental Land Management.  Lynne is a delivery and change professional with 20+ years public sector experience in delivering complex business change, commercial and IT projects, and service transformation programmes from policy and strategy through to full delivery of new services.  She has been with Defra since 2007, working across the full range of Defra services and environmental, rural and marine policies.  Her previous experience includes time spent in DWP on employment, training and welfare delivery and at Sheffield City Council on large scale customer service operations.
Mamadou Goïta is Executive Director of the Institute for Research and Promotion of Alternatives in Development (IRPAD). He works closely with farmers' organizations across Africa and other continents. Prior to his position at IRPAD, he served as Executive Secretary of ROPPA (Network of West African Farmers and Producers), and worked in West Africa with UNICEF, UNDP, OXFAM-Belgium and ACORD. He is a founding member of COPAGEN (the Coalition to Protect African Genetic Heritage) and AFSA (Alliance for Food Sovereignty in Africa). He has also worked as technical/academic support for the Committee on World Food Security's (CFS) Civil Society Mechanism Working Group on 'Smallholders access to markets' (2016) and was Director of CODESRIA's Institute of governance (2014). In 2013, Mamadou served as a project team member of the CFS's High Level Panel of Experts on Food Security and Nutrition.
Mambud Samai. Displaced by war, and passionate about the needs of its amputee victims, in 2001 he established the Sierra Leone Single-Leg Amputee Sports Association.  Returning from ten months learning agro-ecology in Japan, in early 2020 he organised the creation of a 10-acre amputee football permaculture garden that is creating food, employment and hope.
Marcus MacDonald is a black working class queer grower, community organiser and a gardener by trade. He has been growing his own food and herbs since he was a young teenager. "I remember planting calalloo and collecting ackee when I spent a few months in Jamaica. I was about 12 years old, ever since then I have been obsessed with growing and land. I am lucky to have a massive back garden in Peckham and I grow tonnes of veg (including callaloo) and herbs, and I try to share it out to as many people in the community as I can." Marcus is part of many collectives including Decolonise fest, ukqtibipoc hardship fund, Blackobsidian soundsystem, prisoners herbal collective, LION and Bonningtons cafe.
María Guadalupe Arenas-Corraliza, (University of Extremadura, Spain): Acclimation of winter cereals to diverse agroforestry conditions in the Mediterranean area. María Guadalupe Arenas-Corraliza (BSc, MSc) is a PhD researcher at the INDEHESA Research Institute in the University of Extremadura (Spain). She has focused her career in the study of wheat and barley acclimations to shade in different agroforestry conditions in the Mediterranean climate. Now, she is close to finishing her thesis on the topic.
Mariam Mayet holds BA LLB, LLM degrees, which she obtained from the University of the Witwatersrand, Johannesburg South Africa. As a young lawyer, she worked on public interest matters during the closing years of apartheid, defending the rights of political prisoners and those victimised by the security police. Post-apartheid, she began her work in the field of biodiversity in the context of food and agriculture systems, doing mostly volunteer work. She established the African Centre for Biosafety (now the African Centre for Biodiversity), in 2003, a non-profit organisation, based in Johannesburg South Africa, (with a staff in Tanzania and Mozambique), working in the public interest.
Under Mariam's leadership, the ACB has earned a respected record of evidence-based work and plays a vital role in the food sovereignty struggles on the African continent. The ACB champions some of the new thinking on seed sovereignty policy, rooted in agro-ecological discourses and has spearheaded work on opposing unsustainable and socially just food systems rooted in industrial agriculture, especially genetic engineering of seed and crops. Mariam has actively participated in several international negotiations including those culminating in the Cartagena Protocol on Biosafety and the Nagoya Protocol on Liability and Redress, where she actively lobbied for protection of the rights of smallholder farmers.
@_ACBIO    Facebook   Instagram   Youtube

Mariana Gómez Soto has minors in anthropology and biology, Masters in Social Anthropology and MSc in Holistic Science. She has experience working with local communities in topics regarding territory and environment. She has participated in movements in defense of territories from extractive threats, as YLNM´s regional coordinator for Latin America since 2015. Currently works in Gaia Amazonas Foundation facilitating regional conservation strategies in the Amazon.
Marion Nestle is professor of nutrition, food studies, and public health at New York University, emerita, and author most recently of Let's Ask Marion: What You Need to Know about the Politics, of Food, Nutrition, and Health.
Marisa Heath is a political advisor and facilitator of the All-Party Group for Animal Welfare. In this role she is responsible for writing the APGAW strategy and inquiry reports, leading the inquiries, and working with Government departments to raise awareness and solutions to animal welfare and health issues. She writes Parliamentary briefings and works with a wide range of NGOs and businesses who are associate members of the Group. She also works closely with the co-chairs of the Group and keeps wider political members updated on issues as well as organising all meetings and events in Parliament. Most recently she has led on an inquiry and subsequent report into the small abattoir sector.
Professor Mark Eisler is Chair of Global Animal Health at Bristol Veterinary School.  His main research interests are diagnosis, epidemiology and control of diseases of farmed animals of economic importance. He is a Board Member and Co-Director of the Food Security and Land Research Alliance among the Universities of Bath, Bristol, Cardiff, Exeter and Rothamsted Research.
Mark Lea runs an organic mixed farm in Shropshire, growing a wide range of milling crops for millers and bakers, alongside peas for Hodmedods and oats for Organic Arable. Livestock graze rotational clover, building soil and fertility along with compost from an on-farm green waste operation.  Part of this year's Innovative Farmers Living Mulch Fieldlab, Mark endeavours to develop organic no-till.
Professor Mark Sutton works at the Centre for Ecology and Hydrology and his work spans a wide range of disciplines from micrometeorology and atmospheric chemistry to plant ecology and policy analysis. He is the chair of the International Nitrogen Initiative and led on the first European Nitrogen Assessment, 2011. Since 2012 Mark has worked with the United Nations Environment Programme on nutrient management and contributed to the recent UN Colombo Declaration on sustainable nitrogen management.
Marlen Sanchez has been a member of the Rural Workers' Association (Asociación de Trabajadores del Campo – ATC ) in Nicaragua since a young age. She is a graduate of the first cohort of IALA Paulo Freire in Venezuela (2012) and currently the Academic Director of IALA Ixim Ulew in Nicaragua.
Marta Perez Martinez is a young woman from the National Association of Agricultural Workers (Asociación Nacional de Trabajadores Agropecuarios – ANTA) in El Salvador and student in the second cohort of IALA Ixim Ulew (expected graduation date in 2021).
Martin Lines is an arable farmer and contractor in South Cambridgeshire, His special interest is in farm conservation management, currently runs ELS and HLS and Countryside Stewardship schemes on land he manages.  Martin is Chair the NFFN UK and looks to sharing best practices and demonstrating what can be accomplished for nature and the environment while producing great produce.
Martina Lo Cascio, European Coordination Via Campesina, Associazione Rurale Italiana. Martina Lo Cascio is a researcher at the University of Parma and deals with migrant work in agriculture, food production and the supermarket revolution. She is an activist with Contadinazioni-Fuori Mercato an organisation that promotes peasant agriculture and trade union support for migrant wage workers in Sicily. She is a member of the Italian Rural Association and ECVC.
Matt Dunwell has run Ragmans Lane Farm, a 60-acre farm using permaculture principles for over 30 years. Over this time, the farm has hosted hundreds of courses in permaculture and sustainable land use, teaching over 2,000 people. Jairo has been teaching at Ragmans for the last 6 years. 
Matthew Naylor is Managing Director of Naylor Flowers and former director of the Oxford Farming Conference (2017-20), which he chaired in 2020.  Matthew is also a columnist for Farmers Weekly and brings valuable insight to this panel from his years of experience as a supplier to some of the country's largest retailers.
Matt Swarbrick is a permaculture-inspired farmer in North West Wales and ecologist by background. His aim is to prove that a small farm can produce nutrient dense food, a decent income, build soil, biodiversity and community, and be an enjoyable experience. He mentors for Farming Connect and offers consultancy on farm scale permaculture.
Maywa Montenegro de Wit is assistant professor in Environmental Studies at the University of California, Santa Cruz. Her work spans the development of new biotechnologies such as CRISPR/Cas to the emergence of social movement-scientist partnerships advancing transitions to agroecological food systems, food and seed sovereignty. She holds a BA from Williams College, an MS from M.I.T., and a PhD from UC Berkeley.
Meagan Lannan's passion for ranching can be traced back to chasing cows with her dad in northwestern Montana where she spent a significant amount of time hanging on for dear life on the back of his saddle. She owns and operates, with her husband Pete, Barney Creek Livestock, a regenerative grazing operation. Barney Creek works with landowners to build soil, enhance ecosystems, and embrace giving more back to the land. Meagan has two children, who she is bringing up to love and respect the land. Meagan can often be found moving electric fences, packing salt, and calling cows to a new paddock in the Paradise Valley. 
Quivira Coalition (Barney Creek)    Website Barney Creek   Instagram 
Megan Denver (USA), Beekeeper, Hudson Valley Bee Supplies.
Merlin Sheldrake is a biologist and author of Entangled Life: How Fungi Make Our Worlds, Change Our Minds, and Shape Our Futures, a Sunday Times bestseller. He received a Ph.D. in tropical ecology from Cambridge University for his work on underground fungal networks in tropical forests in Panama, where he was a predoctoral research fellow of the Smithsonian Tropical Research Institute. Merlin is a keen brewer and fermenter and is fascinated by the relationships that arise between humans and more-than-human organisms.
Method Gundidza is an Earth Jurisprudence Practitioner from Zimbabwe and director of EarthLore Foundation based in Johannesburg, South Africa. After many years as an accountant he discovered a deep passion for working with rural farming communities and now dedicates his life to reviving traditional farming practices and indigenous seeds.
Michael Fakhri assumed his function as Special Rapporteur on the Right to Food on 1 May 2020. He is from Lebanon and lives in Oregon where he is professor at the University of Oregon Faculty of Law.
Michel Pimbert is Director of the Centre for Agroecology, Water and Resilience at Coventry University. An agricultural ecologist by training, he previously worked at the UK-based International Institute for Environment and Development (IIED), the International Crops Research Institute for the Semi-Arid Tropics (ICRISAT) in India, the University François Rabelais de Tours in France, and the World Wide Fund for Nature in Switzerland. He has also done research for the UN Food and Agriculture Organisation (FAO), the United Nations Research Institute for Social Development (UNRISD), The World Conservation Union (IUCN), and the United Nations Educational, Scientific and Cultural Organisation (UNESCO). Professor Pimbert has been a Board member of several international organisations working on food sovereignty, sustainable agriculture, environment, and human rights. He is a member of the High Level Panel of Experts of the Committee on World Food Security of the UN Food and Agriculture Organisation (FAO).
Michiel Dehaene is Associate Professor in Urbanism at the Department of Architecture and Spatial Planning, Ghent University, Belgium, where he teaches courses in urban analysis and design. He tries to understand how agroecology may change the way cities are shaped. With Chiara Tornaghi, he co-coordinates the Urbanising in Place project.
Mike Mallett is the manager at Maple Farm Kelsale, an organic mixed farm in Suffolk. The farm comprises 2700-layer hens and arable land, which produces feed for the hens and grain for a flour mill. Horticultural operations supply the onsite farm shop and nearly all the farm's output goes to retail. An 100 acre agroforestry scheme makes the farm very diverse to manage.
Mike Robinson, Co-chair of the Farming for 1.5°C Inquiry. Mike is the Chief Executive of the Royal Scottish Geographical Society (RSGS) based in Perth. He has worked in the Scottish charity and environment sector for the last 25 years, initially with RSPB as Head of Marketing, and later with the Royal Botanic Gardens in Edinburgh as Director of Development.
Milan Wiercx van Rhijn. Since Milan first touched a swarm of bees as a little boy, his life became all about bees and how they are intrinsically connected with our environment. Starting as a beekeeper, he is now a Project Manager for Bees for Development – making a positive impact on people's lives and biodiversity through beekeeping.
Million Belay coordinates the Alliance for Food Sovereignty for Africa, a network of networks of major networks in Africa. He is a member of the International Panel of Experts on the Sustainable of Food Systems (IPES-Food).
Mishell Simbaña is a young indigenous activist with a passion for the history of her country and people. She was raised in the permaculture farm of her parents and currently she works as a store Clerck in El Wayruro, an organic cooperative of the Red de Guardianes de Semillas in Quito, Ecuador.
Molly D. Anderson is the William R. Kenan Jr. Professor of Food Studies at Middlebury College in Vermont. She is interested in food system resilience, human rights in the food system, and bridging interests and concerns of academicians and community-based activists. She is a member of networks working from the local to the international scale, including the International Panel of Experts on Sustainable Food Systems (IPES-Food).
Momoko Shiraki is a second-generation Natural Agriculture farmer based in Shiga, Japan. She is also a travelling chef and founder of the 100 Shiga Women Farmers Project. Momoko incorporates food and cooking into her community outreach to educate others about Natural Agriculture as a healthy, sustainable way of life.
Monica Barlow lives on an upland smallholding in Wales, growing vegetables and fruit in a landscape managed for local wildlife: success is about biodiversity as much as production. She keeps bees in a natural apiary and has helped to establish practices in natural beekeeping. She is Policy Advisor for Bees for Development and teaches on their Sustainable Beekeeping courses.
Morgan Ody is a French farmer. She grows vegetables in Southern Bretagne. She has been active in the French farmers organisation Confederation Paysanne and more particularly following land regulation, in the context of changing laws.
Mulugeta Worku is Farm Africa's Head of Programmes in Ethiopia. He has over 20 years' experience managing programmes for organisations including Oxfam, Christian Aid and Save the Children. He led the development of National Framework for Climate Services for Ethiopia and is currently pursuing a PhD in Natural Resource Management at Jimma University.
Mykhailo Amosov. An Environmental Specialist with the Ukrainian organization, Ecoaction. Mykhailo coordinated the work of EcoAction in the Land Matrix Initiative, to track the concentration of large areas of agricultural land under the control of commercial companies. Mykhailo has also been involved in the analysis of land reforms in Ukraine.
Nada Trigui  is an independent researcher and graduate in International Political Economy from the University of Tunis. She worked as parliamentary observer at the Tunisian Parliament then as journalist. She is interested in social movements and issues related to food sovereignty and justice, with focus on socio-economic and environmental rights. She now coordinates the program of Community Supported Agriculture "Citizens Food Network" with the Tunisian Association for Permaculture.
Naima Penniman is a multi-dimensional artist, movement builder, healer, grower and educator. She is the Program Director at Soul Fire Farm, where she equips the returning generation of Black, Brown and Indigenous farmers with the land-based skills needed to reclaim leadership in the food system, heal their relationship with the earth, and imagine bolder futures.
Nandang Heryana is a lemon farmer. He has an undergraduate degree in agriculture; head of a farmers-group in his village in Sumedang; learning agrometeorology in the Science Field Shops since 2018; secretary to the Sumedang Organization of Farmer-Researchers Responsive to Climate Change; and being a farmer facilitator in 2019.
Nandar C Sonjaya has an undergraduate degree in Islamic Studies. He is a hamlet leader and head of a farmers-group in his village, Sumedang; learning agrometeorology in the Science Field Shops since 2018; zone-coordinator of the Sumedang Organization of Farmer-Researchers Responsive to Climate Change; and being a farmer facilitator in 2019.
Naomi Klein is an award-winning journalist, columnist, documentary filmmaker and author of the New York Times and international bestsellers No Logo, The Shock Doctrine, This Changes Everything, No Is Not Enough and On Fire. Her writing has appeared in newspapers and magazines around the world and she is Senior Correspondent for The Intercept. Klein is the inaugural Gloria Steinem Endowed Chair in Media, Culture, and Feminist Studies at Rutgers University and cofounder of the climate justice organization The Leap (TheLeap.org).
Nasser Abufarha founded Canaan Palestine (www.canaanpalestine.com) 15 years ago, and it is now a leading brand of wholesome food products sourced from family farms working under organic and fair trade certification in Palestine. An inspirational speaker, Nasser will focus on how regenerative farming practices in Palestine have enabled farmers to increase productivity and farm sustainably despite farming under occupation. With a combination of skills passed down over centuries, combined with the latest research, they farm sustainably as they face water restrictions from both water apartheid and climate change. The product ingredients are sourced from landrace wild vegetation and original heirloom varieties, and Nasser also runs a CSA farm that produces a basket of organic vegetables intercropping 20 to 30 kinds of plants each season.
Natasha Soares is Project Leader for Better Food Traders.  She co-founded pioneering London-based sustainable food business, Growing Communities and is a board member of Local Greens veg scheme.  She also co-owns and manages Pear Necessities, an organic top-fruit orchard in Kent.
Nathalie Markiefka, Training Coordinator at Urgenci, International CSA Network. With her background in Economics, Climate Change and Agriculture she has been part of building a sustainable food movement in Ireland and active in advocacy work at European Level. Her passion lies in empowering communities to take action for Food Sovereignty.
Neil Thapar (he/him) is Co-Director of Minnow, a land project focused on preserving farmland, realizing land justice, and building power for people of color in California. Neil is an attorney with experience supporting alternative legal structures of ownership that promote affordability, community ownership, and long-term sustainable stewardship. Prior to Minnow, Neil was the Sustainable Economies Law Center's Food and Farm Program Director.
Nelson Mudzingwa, born on the 24th of December 1970, is an energetic, reliable, committed and effective team player. One of the innovators of the Shashe Agroecology School that focuses on farmer to farmer training to enhancing endogenous development. A practitioner on agroecology and at the same time a practicing smallholder farmer within the Shashe Agroecology School, well equipped with great practical experience, able to coordinate and facilitate rural endogenous development. Supporting the members of the school to develop centers of excellence on thematic areas of endogenous development.
Neth Daño is Co-Executive Director and Asia-Pacific Director of the ETC Group and a researcher who has extensive experience in development and policy work on issues in agriculture, agricultural biodiversity, biosafety, climate change and environmental governance in Southeast Asia.
Nick Weir is a co-founder of Stroudco Food Hub, Stroud Community Agriculture and OFN UK. He coordinated an international collaboration of online food hubs to find the best solution to their software needs. His passion is community resilience and supporting new community projects to self-sufficiency. His main focus is on collaboration, community building and conflict management.
Nicola Bradbear, Beekeeper, BfD Director, UN apicultural consultant and President of Apimondia's Standing Commission on Rural Development. Nicola runs the international charity Bees for Development, working to support beekeepers and habitats for bees in the poorest nations, where bees kept undisturbed in simple hives are healthier than those subjected to intensive management and poor nutrition from their surrounding habitat. Learning from this, Bees for Development teaches simple, natural beekeeping, and encourages polices to enable hedgerows and verges to blossom.
Nicolas Lefebvre is a Belgian agronomist managing a 1600 ha organic farm in West Romania. He has worked for years on merging regenerative practices and organic production, by using CTF, no-till cereals into permanent covercrops, double crops and relay-cropping. With a zero-input philosophy, his system delivers harvests on the whole-equivalent area while keeping fertility-building leys in the loop.
Nigel Adams. Having worked with many UK conservation bodies as a site manager Nigel is now self-employed, providing advice and countryside management skills for farmers and landowners. Specialising in hedgerow management he is an expert hedgelayer and is often asked to give lectures and practical demonstrations around Europe and North America.
Dr Nicola Cannon Associate Professor of Agriculture – Royal Agricultural University. Nicky is an Associate Professor of Agriculture at the Royal Agricultural University with a specialism in low-input and organic farming systems focusing on the field of agronomy. Research and consultancy interests include crop establishment, legumes, cereals and nutrient cycling systems in UK and international contexts.
Nigel Miller, Co-chair of the Farming for 1.5°C Inquiry. Nigel is a graduate of the Royal Dick School of Veterinary Studies. He worked in the Highlands in a mixed farm animal practice before returning home to the family farm partnership in the Scottish Borders.
The present-day farming operation in Galawater carries 170 breeding cows and 800 breeding ewes; with a limited area of winter and spring barley. Two sons are now part of the partnership and through their work the business has diversified into wood processing.
Nigel is a past chair of FWAG Scotland and the NFUS Livestock Committee and held the position of NFU Scotland President over the period of the last CAP Reform. Since the years spent with NFUS he has been a board member of SRUC and SAC Commercial and today is a board member of the Moredun Research Institute and Chair of Livestock Health Scotland.
Nina de Winter heads up the Marketing and Supply Chain development for the Biodynamic Association and has a background in a diverse range of commercial enterprises. These include marketing, business development, hospitality, product development and she is a passionate enthusiast about all elements of quality food production and supply systems. Nina is working on developing the supply chain for the BDA's Demeter and Organic licensees, while raising awareness and demand for more Biodynamic produce and products.
Nina Moeller works on green transitions and socio-ecological conflict at the Centre for Agroecology, Water and Resilience. She has worked in Latin America and Europe– as a consultant to indigenous federations, NGOs and the UN's Food and Agriculture Organization.
Nino Quaranta, Della Terra Contadinanza Necessaria. Nino Quaranta comes from a contadini peasant background from the Laureana di Borrello commune, Italy. He has been in contact with the Earth from the very beginning and learned to love and preserve it as the primary source of life. He alternated between work and study in Milan and earned his degree in literature. Now he has returned to his origins as a landworker practicing agroecology. As a singer-songwriter-farmer, he works together with migrant workers as part of the Della Terra Contadinanza Necessaria cooperative "for respect and dignity, for civil living, social justice, for humanity!"
Nnimmo Bassey is an architect and environmental justice advocate. He is the Executive Director of the Health Of Mother Earth Foundation (HOMEF)-an environmental/ecological justice think tank. He is also the coordinator of Oilwatch International. He served as the Executive Director of Environmental Rights Action/ Friends of the Earth Nigeria, 1993-2013, and Chair of Friends of the Earth International 2008-2012.
@NnimmoB, @EcoHomef, @afri_tap
Nonhle Mbutha, Farming communities activist, South Africa. Nonhle fights for land and environmental rights in South Africa's Eastern Cape. In 2007 she founded the Amadiba Crisis Committee (ACC) to unite community members in five villages of the Amadiba Tribal Authority region, to work together in opposition to destructive mining projects. She is now the most visible leader of the campaign against the Australian corporation Mineral Commodities Mineral Ltd (MRC). A crucial link between the indigenous community and the ACC's legal team, Nonhle engages the community in farming and food security workshops and has launched projects in local schools.
Nurkilah is a rice farmer; a teacher and librarian in an Islamic School in Indramayu. He has Senior High School education, learning agrometeorology in the Science Field Shops since 2009; head of the Indramayu Organization of Farmer-Researchers Responsive to Climate Change since 2014; and being a farmer facilitator in 2013.
Nury Martínez is a peasant woman from Colombia and President of the National Unitary Union Federation AGROPECUARIA Fensuagro, one of the oldest and most important peasant organisations in the country. She is a delegate to the International Coordinating Committee of LVC for South America and part of the LVC facilitation group for the American continent.
Ole Hertz (Denmark), Beekeeper, expertise in social and ecological projects in the Arctic and beekeeping projects in tropical Africa.
Oli Rodker is a founding director of both the Ecological Land Cooperative and the Landworkers' Alliance. Over the last twenty years Oli has also worked – and continues to work – on a variety of environmental projects and campaigns. Previously he co-founded Equinox Housing Co-op in Manchester and Landmatters Co-op, a 42 acre permaculture community in Devon. He is a director of Knott Wood Coppicers, a workers' co-op specialising in woodland management and tree planting.
@ecolandcoop   Facebook    Instagram
Oliver Bettany works for the Ecological Land Cooperative (ELC). With over 20 years of professional experience working as a web developer and digital consultant in the corporate and not-for-profit sector, working with organisations like the BBC, McGraw-Hill, LloydsTSB, WaterAid and Friends of the Earth. He has been actively involved in environmentalism and agriculture since 2011. Before joining the ELC, he earned his stripes as a project manager in the enlightened agriculture sector through his work at Sacred Earth, a biodynamic land, education and community project based in Sussex. Oliver is also a humanistic counsellor, ecotherapist and group worker who is passionate about developing organisational culture in order to get the most out of small teams.
@ecolandcoop   Facebook    Instagram
Orla Delargy is head of public affairs at Sustain, the alliance for better food and farming. She has been working on the campaign to secure good food standards after the UK exits the EU. She formerly worked in Whitehall, advising ministers on communications, and joined Sustain from LEON restaurants, where she led a campaign to save universal infant free school meals, an issue which helped shift voter intentions in the 2017 national elections.
Paigelynn Trotter. I am a Northern California Grazer, Farmer and Shepherd working  with others to reconnect ourselves and other animals to each other, the land and our food system.  We are not separate from nature; we are very much a part of it. By choosing to reclaim my role within the landscape my life has become rich with experience and satisfaction.  This is a joy to share about the discovery of a better life through writing and conversation; An honor to learn about the ways other humans have connected and found hope in the world around them; And to find creative ways to collaborate with other life makes me feel sure that to be wealthy is not a matter of money at all.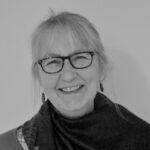 Pammy Riggs is a well-respected figure in the farming and food industry having run Providence Farm in Devon for over 20 years with her husband Ritchie. Honouring their livestock's natural behaviour and using methods that enhance the health of the land, albeit within the constraints of a farming system, led them to develop their Positive Health Management System, which resulted in many awards. Pammy has taught a variety of courses around the UK, including the poultry–keeping course at River Cottage, and is the author of Chicken Keeping for Dummies and Space for Farming.
Pat Thomas is a journalist, author and award-winning campaigner specialising in environment and health. She is co-founder and director of Beyond GM in the UK. Pat is a former editor of the Ecologist magazine, has run campaigns for Compassion in World Farming and Paul McCartney's Meat Free Monday. She has sat on the boards of the Soil Association, the Organic Research Centre and GMO Free USA.
Patrick Holden is the founder and chief executive of the Sustainable Food Trust, an organisation founded in 2012 and working internationally to accelerate the transition to more sustainable food systems. Prior to this he was director of the Soil Association (until 2010). He farms 300 acres in West Wales, now the longest established organic dairy farm in the principality, where he produces Hafod, a raw milk cheddar from the milk of his 80 Ayrshire cows.
Dr Patrick MacManaway is a third generation practitioner of psychic and healing arts. With a degree in Medicine, he is Past President of the British Society of Dowsers and works in the UK, USA and Australia as a consultant and lecturer with land-whispering practices aimed at creating peace, balance and optimum health and fertility on properties ranging from domestic and commercial to agriculture and wilderness.
Patrick Mulvany is a member of the Food Ethics Council, a CAWR Honorary Research Fellow and works through Kamayoq. He focuses on policy and practice to realise food sovereignty, enhance agricultural biodiversity and promote peasant agroecology and the related issues of the governance of food, environment and technology. 
Paul Burgess, (Associate Professor in Crop Ecology and Management at Cranfield University, UK): Climate change: the increasing role for tree shade in the UK. Paul Burgess is Associate Professor in Crop Ecology and Management at Cranfield University in the UK.  He led the European AGFORWARD agroforestry project (2014 to 2018) and was the Secretary of the Farm Woodland Forum (2002 to 2020).
Mr. Paul Holmbeck was the director of Organic Denmark from 1999 to 2017. Organic Denmark  became one of the world's leading NGOs in the organic food sector and one that played a key role in making Denmark the country with the highest annual per capita spending on organic food in the EU, through the formulation of an overarching policy framework with the right incentives for organic. He went on serving the organization as political director until 2019.
Today he is directing Holmbeck Eco-Consult advising leaders in government, business and NGOs around the world. Paul has a long and successful track record in professional lobby work and organic action plans and policy formulation.
Paul Nicholson is a founding member of LVC and member of EHNE Bizkaia. Paul started as a dairy man in West of Scotland, and later in the Basque Country as a dairy farmer selling raw milk. He was a board member of EHNE Bizkaia and one of the key figures pushing for the creation of La Via Campesina in 1993. Paul was the first General Coordinator of LVC and played a key role in the organisation of the first Nyéléni Forum in Mali 2007. He was also very active in the struggle against FTA and against the WTO. Furthermore, he was part of several LVC solidarity missions to India, Nepal, Palestine, Brazil, and Honduras. He retired in 2012 and is now living with three generations of his family on a small subsistence farm in Bizkaia.
Perrine Herve-Gruyer. International business lawyer Perrine Hervé-Gruyer was eyeing a career and a life change. She had bounced around the world, with stints in Tokyo and Hong Kong. She wanted self-sufficiency for her family, and so did her husband. They started a farm in the Normandy village of Le Bec-Hellouin. With no previous farming experience, things were tough for her and her husband. They cobbled together knowledge from books, they took on too much, they made many mistakes. That was 2006. Today, Ferme du Bec Hellouin is a profitable 20 hectares organic farm, growing 380 varieties of fruit, vegetables, herbs and medicinal plants and supplying both regular customers and some of France's top restaurants. The Ferme du Bec Hellouin has become, in just a few years, a national and international reference for its fruit and vegetable productivity, while at the same time protecting nature and recreating biodiversity on its modest patch of land. All of that without any use of fossil fuels or machines.
Pete Douglas has a background in researching endoparasites of sheep. In 2012 he started contract shepherding. In 2014 he set up his own flock which he runs on land rented from seven organic farms to fit in with their cattle and cropping or to achieve their stewardship and land management objectives.
Pete Ritchie is Executive Director of Nourish Scotland, which he co-founded in 2013. He's a prominent thinker on food issues in Scotland and a trustee of the Food Ethics Council. Pete is a first-generation farmer and has been running Whitmuir Organics with his wife and business partner Heather Anderson since 2004. Before entering the world of food, he was an advocate for equality and inclusion of disabled people for 25 years. His favourite vegetable is celeriac.
Peter Chege-Speaker is an agriculture educator linked to Resources Oriented Development Initiatives [RODI  Kenya],one of the centers promoting bio input use in Kenya. He previously trained students and now works with small-holder coffee farmers organized in cooperatives .Main focus is to improve management of coffee for quality and quantity that meets organic certification standards. He links with Fairtrade and Rainforest Alliance. He will speak about bio inputs on coffee production and other crops in Central Kenya.
Peter Gubbels has 28 years of experience in West Africa, working with rural communities to promote sustainable agriculture, agroecology, and nutrition. He is a co-founder of Groundswell International and serves as the Director for Action Learning and Advocacy in West Africa. Peter has lived in West Africa for over 30 years, is married to a Ghanaian, and lives in his wife's village in north of Ghana, where they have a small farm and produce most of their own food.
Dr Peter Ogera Mokaya is a public health physician, with over 30 years' experience in the practice of health development with a career spanning clinical practice, development and management of integrated health programmes, health research and related policy imperatives. He is a policy advocate for agroecological food production and related nutritional approaches to achieve food and nutrition security. Founding Director, Organic Consumers Alliance (OCA).
Petra Tas has been the coordinator of De Landgenoten since December 2018 and the central point of contact for farmers. I have a Master's degree in Philology. I worked for over 15 years for BioForum, the umbrella organisation for the organic agriculture and food sector in Belgium, on different positions. I have a broad experience in managing, coaching and communication.
Facebook   Instagram  @DeLandgenoten

Phil Jarvis is Head of Farming at the Game and Wildlife Conservation Trust, Allerton Project. The farm, based in Leicestershire is 320 hectares has arable and sheep grazing enterprises. Regenerative agriculture, agroforestry and a climate friendly farming approach to land management are key to balancing food production and environmental enhancement. Phil is the current National Farmers Union Environment Forum Chair.
Phil Moore is a new entrant market gardener & low-impact smallholder in Pembrokeshire, West Wales. Part of a small, and thriving, fermented food business, Parc y Dderwen, Phil Moore thinks Small is Beautiful. Phil also works for the Ecological Land Cooperative as part of the communications team. 
@ecolandcoop   Facebook    Instagram
Philip Burgess leads a partnership of SRUC, JHI and SASA co-ordinating delivery of research and consultancy activities for the potato crop and has over 30 years' experience in the potato sector. His interests span all technical aspects of the crop from breeding to consumer, but pathology, agronomy and storage are key interests.
Phoebe Weston.  I am a biodiversity reporter on the Guardian's Age of Extinction project. I write about the biodiversity crisis and ways we can tackle it. I was brought up on a mixed organic farm in Kent and am particularly interested in how farming and the environment can work together. Lockdown has been an opportunity to write more about farming systems in the UK at a time of historic change for the industry.
Precious Phiri is a training and development specialist in regenerative agriculture issues, an educator of Holistic management and a seasoned community organizer from Zimbabwe. She founded an organization and network – EarthWisdom – to inspire change. She is also a steering committee member and African Coordinator for Regeneration International.
Qiana Mickie is a food systems and equity leader that has worked on increasing farm viability, healthy food access, and leadership opportunities for small- mid scale farmers, youth, mixed income, Black, and other communities of color in the New York region for over 10 years. During her tenure at Just Food, she advocated for equitable food/farm policy and supported community leaders to develop CSAs and community-run farmers markets. Qiana is the former Executive Director of Just Food and currently works as a consultant.
@justfoodnyc    Instagram    Facebook; @ragamickie   Instagram 
Rafat Al Khashan is Trial Station Production Manager at Agriculture Ministry of Jordan, worked for almost 15 Years at GCC and MENA area for a wide range of Fertilizers Industries. From the other side, working on Open food Network Jordan to build a short food supply chains plus resilient local food system.
Raj Patel is a Research Professor at the University of Texas at Austin's Lyndon B Johnson School of Public Affairs, a professor in the University's department of nutrition, and a Research Associate at Rhodes University, South Africa. He is the author of Stuffed and Starved, the New York Times bestselling The Value of Nothing, and co-author of A History of the World in Seven Cheap Things. A James Beard Leadership Award winner, he is completing a film on the global food system, and is a leading thinker and organizer around the Green New Deal. He serves on the International Panel of Experts on Sustainable Food Systems, and has advised governments on causes and solutions to crises of sustainability worldwide.
Professor Rajeshwar Singh Chandel is the Executive Director of the State Project Implementing Unit (SPIU), executing the ambitious Prakritik Kheti Khushhal Kisan Yojna (PK3Y), Government of Himachal Pradesh through implementation of Subhash Palekar Natural Farming (SPNF). As a part of this engagement, Dr Chandel has successfully led an initiative to bring about 80,000 farmers under the ambit of Natural Farming across all 12 districts of Himachal Pradesh. Presently, he is working to create a mechanism for Measurement & Evaluation (M&E) framework for Sustainability measurements including Sustainable Development Goals (SDG). In addition, he is also leading a vision plan to design a Sustainable Food Systems Platform for Natural Farming (SuSPNF) in Himachal Pradesh. He envisions a long-term system to cater all of the over 900000 farmers across the state and connect them with consumers.
Ralph Underhill is a trainer and facilitator focused on framing and values. Having previously worked in the conservation sector and with the Public Interest Research Centre, Ralph now helps all sorts of people and organisations across all different sectors avoid accidentally undermining their own cause through his consultancy Framing Matters.
Rebecca Hosking, MBE, is heralded as 'one of Britain's first regenerative farmers' and directed a successful ecological farming business for several years. However, after a tragic loss in 2017 she stepped back from full-time farming to concentrate on research into the ethics and morality of land use, realising ecological farming and land management has as much to do with cognitive science as it does physical implementation.
Today Rebecca keeps a flock of wool sheep managed in an ecological way on a small farm in South Devon. She splits the rest of her time between advising new entrants into regenerative farming and writing an upcoming book about her journey and explorations. 
Rebecca Laughton has been combining practical work as an organic grower and farmer, with research, campaigning and planning support for the last twenty years. She is author of "Surviving and Thriving on the Land: How to use your time and energy to run a successful smallholding" and has conducted research into the productivity, financial viability and multifunctional benefits of small-scale farms. Her current work for LWA and Growing Communities includes running a Horticulture ELMS Test and Trial, representing small scale farmers on the National Food Strategy's Advisory Panel and campaigning to create a more supportive policy environment for the UK agroecological horticulture sector. She also keeps her hands in the soil with work at Avalon Organic Greenhouse, in Somerset.
Reuben Chesters is the founder and managing director of Locavore. Locavore is a social enterprise which exists to help build sustainable local food networks which are better for the environment, society and local economies. He founded Locavore with a £5k grant in 2012 and since then it's grown into an increasingly large organisation with a number of business stands including; two shops and cafes, growing organic produce over 4 sites, delivering vegboxes across central-Scotland and distributing and wholesaling organic groceries to progressive retailers around the UK. Locavore is projected to turnover £5m in this financial year and currently employs 94 staff.
Rhino Ariefiansyah is an undergraduate lecturer and researcher at the Department of Anthropology Universitas Indonesia. He got his bachelors degree in cultural anthropology from Universitas Indonesia and master degree in arts & politics from SciencesPo, Paris. His interests are on the issues of human ecology, migrations and climate change.
Richard Gantlett is a full-time farmer at Yatesbury House Farm and part-time doctoral researcher at the University of Reading. He grows soil, a living soil, by not ploughing, planting diverse ley mixtures, dynamic cattle grazing, use of bio-cultivations, 3D sowing, a closed farm and working Biodynamically.
Richard Perkins is an innovative farmer, educator and the author of the widely acclaimed manual Regenerative Agriculture, which was declared "a must on every aspiring farmer's bookshelf" by the world's best-known farmer, Joel Salatin. Garnering more than 9 million views on his blog, having over 100,000 subscribers on Youtube and teaching thousands through his live trainings and online courses, Richard Perkins has inspired farmers all over the globe. A recognised leader in the field of regenerative agriculture, he is the co-owner of one of Europe's foremost example, Ridgedale Farm, Sweden. He has worked professionally in every major climate zone across several continents consulting to projects, farms and industry, and his experience ranges from CSA production to whole-farm planning, from agroforestry to water catchment and irrigation systems, from regenerative business design to Keyline planning, and from Holistic planned grazing/decision making/financial planning to community-building work.
Rikke Grand Olivera is the Senior Global Technical Specialist with Natural Resources Management, International Fund for Agricultural Development (IFAD). Ms. Olivera has in her carrier worked for the Inter-American Development Bank (IADB), the Food and Agriculture Organization of the United Nation (FAO), and the International Fund for Agricultural Development (IFAD) supporting national and local governments, NGOs and rural communities in the design, implementation and supervision of rural development and natural resource management projects and investment programmes. In her current position in IFAD, she is advising investment projects on integrated management of land and water resources, strengthening of local institutions, climate vulnerability analysis and building resilience capacities of rural households, and support for small-scale producers in transitioning to agroecology production and commercialization systems and their contribution to sustainable food systems providing a diversity of food for low income families. She has a masters in Environmental Science, Technology and Socio-Economic Planning (Roskilde University, Denmark).
Dr Yichao Rui is a soil scientist at Rodale Institute, where he serves as the Research Director of the Farming Systems Trial (FST), the oldest field experiment comparing organic and conventional agricultural systems in North America. His research is focused on microbial regulated processes related to soil carbon sequestration, as well as the impacts of various agricultural practices on soil health, agronomic productivity, and environmental quality.
Rita Uwaka, Environmental Rights Action/Friends of the Earth Nigeria, member of the Gender Justice and Dismantling Patriarchy Working Group (GJDP WG) of Friends of the Earth International. Rita is a Campaigner, researcher, environmental, gender justice and community rights activist. She coordinates the Forest and biodiversity Program of Friends of the Earth Africa (FoEA). She works with communities to build collective solidarity across Africa and beyond to resist rights violations and environmental harm by industrial plantation companies.
Rob Haward, MD, is managing director of Riverford, an employee owned organic business delivering fruit and vegetables boxes. Rob has worked for Riverford for 16 years during which time the business has grown substantially. Riverford's aim is to show that commercially successful business can be achieved in a way that is not exploitative to the planet and society.
Rob Hopkins is a cofounder of Transition Town Totnes and Transition Network, and the author of From What Is to What If?, The Power of Just Doing Stuff, The Transition Handbook, and The Transition Companion. In 2012, he was voted one of the Independent's top 100 environmentalists and was on Nesta and the Observer's list of Britain's 50 New Radicals. Hopkins has also appeared on BBC Radio 4's Four Thought and A Good Read, in the French film phenomenon Demain and its sequel Apres Demain, and has spoken at TEDGlobal and three TEDx events. An Ashoka Fellow, Hopkins also holds a doctorate degree from the University of Plymouth and has received two honorary doctorates from the University of the West of England and the University of Namur. He is a keen gardener, a founder of New Lion Brewery in Totnes, and a director of Totnes Community Development Society, the group behind Atmos Totnes, an ambitious, community-led development project. He blogs at transtionnetwork.org and robhopkins.net and also hosts his own podcast From What If to What Next.
Rob Wallace is an evolutionary epidemiologist at the Agroecology and Rural Economics Research Corps and an organizer with Pandemic Research for the People. He is author of Big Farms Make Big Flu and Dead Epidemiologists: On the Origins of COVID-19. He has consulted with the Food and Agriculture Organization and the Centers for Disease Control and Prevention.
Robert Fraser is an Executive Director of the Real Farming Trust and has been involved in many of the RFT's projects and programmes, including the Oxford Real Farming Conference, the College for Real Farming, and the All-Party Parliamentary Group on Agroecology for Sustainable Farming. However, most of Robert's time has been spent exploring and developing novel ways to support the sector, both in terms of financial support and business mentoring and he has been leading on the development and management of the Loans for Enlightened Agriculture Programme (LEAP). Robert is also a livestock farmer so has a broad and deep understanding of the sector and the challenges it faces. He lives in Herefordshire with his wife and two children.
Robert Levesque, French agronomist specialising in land issues. He has been an expert for the Economic and Social Council and has published many articles and books, including "Earth and Humanity: The Ecolocene Way" (2016), "Mother Earth, if we miss it. Stop the plundering of common goods" (2011).
Professor Sir Robert T. Watson FRS is a former Chair of the Intergovernmental Panel on Biodiversity Ecosystem Services (IPBES). He has received many national and international awards and prizes for his contributions to science, including the Asahi Glass Blue Planet Prize and the UN Champion of the World for Science and Innovation.
Rohit Parakh is a Food and Agriculture Policy Analyst. He works with The LandWorkers' Alliance on matters related to international agriculture and food trade/development policies. He has been working on various food and agriculture policy matters with Alliance for Sustainable and Holistic Agriculture (ASHA), a national network in India for which he is a co-convenor. He has also worked on an initiative to take kitchen gardens in India to help tackle malnutrition and worked in an organic farmers market.
Rogelio Simbaña is an indigenous leader of the Kitu-Kara nation in Ecuador. He is a graduate in Permaculture and since 2004 he has been in charge of the Peasant's Empowerment program at Red de Guardianes de Semillas. He travels Ecuador teaching and supporting farmers and indigenous peoples to transition to regenerative live systems, with a strong emphasis in cultural identities.
http://allpatarpuna.blogspot.com/
Ronaldo Ortiz is the Secretary of Propaganda at the Panamanian Peasant Union (Unión Campesina Panameña – UCP), member organization of La Via Campesina.
Roseline Mukonoweshuro is an agriculturalist, forester and community development worker from Chimanimani in Zimbabwe. Has experience spanning 24 years in food security and livelihoods programs. Passionate with farmers on livelihoods improvement , agroecology  and focusing on soil fertility and farmer seed systems conservation for resilience building in the face of climate change. She will speak about Onfarm experimentation  with farmers and soil fertility issues in Southern Africa region.
Rosibel Ramos, feminist and peasant, founder of FEM, cooperativist and member of the administrative council of the Central de Cooperativas Las Diosas (Cooperative of the Goddesses), she educated herself with FEM's education programme, and at 60 years of age graduated from University with an Engineering degree in Natural Medicine, overcoming many difficulties and obstacles. She succeeded in eradicating violence from her life, and overcame her conditions of poverty through the programme of access to land for women that FEM started. She has embraced agroecology, and continues to advance in her empowerment – both individually and collectively, together with her companions.
Baroness Rosie Boycott was made a crossbench peer in 2018. She is currently Chair of Feeding Britain and Veg Power as well as a Trustee of the Food Foundation and a patron of Sustain, the alliance for better food and farming. She is a founding member of Peers for the Planet and formerly held the post of Chair of the London Food Board while editing, writing and campaigning on food issues. 
Rowen White is an Indigneous Seedkeeper, has had to become accustomed to packing her and her family's belongings for the high chance they will have to evacuate their home. As a seedkeeper and leader with the Native American Food Sovereignty Alliance, Rowen can share what this has meant for her work – both as a farmer and seedkeeper, as well as, an Indigenous woman who knows these fires were once managed under indigenous land wisdom. Hear how she keeps the stories and resilience of seeds safe and prioritizes their survival for our collective well-being. (Northern rural California)
Royd Michelo is a practical lead farmer and trainer linked to Kasisi Agricultural center in Zimbabwe and Seed Knowledge Initiatives, SKI. Uses fermented fertilizers on his farm and train other farmers on production of on-farm organic fertilizers and bio inputs. He will speak about "How best do farmers learn and adopt to technologies that improve livelihoods. Practical farmer to farmer learning on bio inputs"
Roz Corbett is a part-time market gardener and beekeeper, working with Tenement Veg collective in Glasgow.  She also works as COP26 Coordinator for the Landworkers' Alliance focusing on climate justice campaigns ahead of the UNFCCC COP26 conference in November 2021.  She is also a member of the coordinating committee for Landworkers' Alliance.  She is a voluntary director for the Scottish Farm Land Trust, an organisation which aims to increase access to land for people wanting to farm agroeocologically in Scotland, and is passionate about social and ecological justice in land and farming.
Ruby Reed is co-founder of systems change and transformative education initiative Advaya, co-founder of EcoResolution, a platform linking grassroots movements with new audiences, and co-founder of Initiative Earth, a charity supporting ecosystem restoration and regenerative communities. She's also a Yoga Therapist, Trustee of Resurgence Trust, and Talks Curator for Medicine Festival.
Ruchi Shroff is the Programs Manager at Navdanya International, the movement created by Dr. Vandana Shiva to defend Seed and Food sovereignty and small farmers around the world. Ruchi is a full-time activist for the rights of seeds.
Rupa Marya is a physician, activist, mother and composer. She is an Associate Professor of Medicine at the University of California, San Francisco where she practices and teaches Internal Medicine. Her research examines the health impacts of social systems, from agriculture to policing. She is a co-founder of the Do No Harm Coalition, a collective of health workers committed to addressing disease through structural change. At the invitation of Lakota health leaders, she is currently helping to set up the Mni Wiconi Health Clinic and Farm at Standing Rock in order to decolonize medicine and food. She has toured 29 countries with her band Rupa and the April Fishes, whose music was described by legend Gil Scott Heron as "Liberation Music."
Facebook   @DrRupaMarya   Instagram
Russ Carrington works within the regenerative farming network and is a rural youth champion. He has been active in the young farmers network across the UK and has also previously chaired Rural Youth Europe. Along with Ffion Storer Jones, he recently co-founded the European Rural Youth Forum to facilitate greater connections across youth organisations working on policy and leadership development to help make rural areas better places for the next generation.
Ruth Munns works for the Ecological Land Cooperative as the planning manager – working to submit planning applications for residential agroecological farms. Her planning work to date has covered a wide range of applications from Gypsy Traveller sites, through Low Impact Development, to work relating to a land-based school. Ruth's interest in planning grew from her strong commitment to environmental and social justice and background in sustainable international development. Ruth sees the importance of the planning system in creating positive change.
@ecolandcoop   Facebook    Instagram
Sam Roddick is a Trustee of The Roddick Foundation, an activist based foundation, which supports independent and progressive activists and organisations who are dedicated to a just and kind world. She is dedicated to shifting funding culture from a historical development model into one that mirrors the qualities of activism. Her current work is enquiring: 'What does it take to fund an entire movement? How do we change our work model into a more collaborative ecosystem of shared intelligence, built on supporting each other's essential contributions?'. It is from this enquiry that Farming the Future was born.
Sam Siva is a member of LION, a writer and a budding grower. They believe that Liberation is intersectional and their work in organising and writing involves the tying together of different perspectives and experiences.
Dr Sally Bell works in the NHS and as a practitioner of Functional Medicine. She qualified as a doctor in 1999, trained as a GP and worked in Darfur, Uganda, Mozambique and Zimbabwe. Following a serious health issue Sally looked deeper into the root cause of disease. She became convinced that there were better solutions to complex and chronic health problems than the conventional GP approach, revisited the research and trained with the Institute for Functional Medicine. She is passionate about regenerative farming, soil and the gut biome. Dr Sally Bell contributes on the BBC radio, acts as an advisor to the British Army on Wellbeing and campaigns for access to real food for all.
@drsallybell    YouTube   LinkedIn   Facebook   Website
Samwel Nangiria is a Massai land defender who relentlessly fights against ecotourism and hunting companies despite facing torture by police, to save the land rights of his community in Tanzania. He also works with Pitts River Museum to decolonize their exhibits as part of a project called Living Cultures (UK).
Sara Grady was previously the VP of Programs for agricultural non-profit Glynwood (www.glynwood.org) in New York's Hudson Valley, where she directed numerous initiatives to support regional farming and food culture. Since moving to Europe in 2019, Sara consults with various food and farming enterprises to provide strategic planning, research, and project management services. Prior to her agriculture-related work, Sara's creative work ranged across design, fine arts, and educational multimedia production. Currently, Sara is focused on creating a new supply of traceable leather made from hides of animals raised on pasture-based farms with ecological and humane practices, and tanned using traditional vegetable tanning methods. She is actively pursuing this in England, where she is collaborating with Alice V Robinson, as well as in New York, where she is partnered with Pergamena tannery.
Sarah Compson is International Development Manager for Soil Association and Organic Cotton Ambassador for Textile Exchange. She chairs IFOAM's Organics Europe Interest Group of Organic Processors and Traders. Sarah is passionate about working collaboratively, leveraging diverse means to drive meaningful change in food, farming and fibre systems.
Sarah Queblatin is a regenerative design strategist engaging in inclusive landscape leadership. She weaves collective experiences in peace building, cultural heritage advocacy, environmental education, and humanitarian assistance and co- founded Green Releaf Initiative in the Philippines. She is passionate about designing for resilience and regeneration in disasters, displacement, and development.
Sarah Skerratt is Director of Programmes at the Royal Society of Edinburgh (RSE). Prior to this, Sarah was Director of Policy Engagement at Scotland's Rural College (SRUC) and is a Professor of Rural Society and Policy. Sarah is Scientific Director of the Scottish Consortium for Rural Research (SCRR), on the Advisory Board of the Institute for Advanced Studies in the Humanities (IASH), member of the International Network on Social Disadvantage in Rural Peripheries, member of the Scottish Advisory Group of the OECD Rural Innovation Programme, Partner in Scotland's Social Action Inquiry and panel member of Farming for 1.5°C.
Saulo Araujo works at WhyHunger, a founding member of the US Food Sovereignty Alliance. He co-facilitates the International Relations Collective responsible to nourish relationships with organizations worldwide. At WhyHunger, Saulo directs the Global Movements Program dedicated to advance initiatives led by social movements. He has a B.S. in Agricultural Engineering from the Federal Rural University of Pernambuco, Brazil and a M.A. in International Development and Social Change from Clark University. 
Saurabh Arora is senior lecturer at Science Policy Research Unit, University of Sussex. His writings have focused on the politics of poverty and sustainability in agriculture and energy, particularly in rural India. Current work explores the roles of care and conviviality in orienting possibilities for decolonizing Modernity.
Sena Alouka has been at the forefront of the global environmental justice movement since 1999. An Activist and journalist, he created several groups namely the NGO Jeunes Volontaires pour l'Environnement (Young Volunteers for the Environment, the African Youth Initiative on Climate Change (AYICC), and very recently TUNZAFRIKA. He won the 2002 UICN-Reuters Award for best environmental journalism.
Severine Fleming is a farmer, activist, and organizer based in Downeast Maine. She runs Smithereen Farm, a certified organic wild blueberry, seaweed, orchard and agri-educational operation. She is a founder and board member of Agrarian Trust and current director of the Greenhorns, a 10 year old grassroots organization whose mission is to recruit, promote, and support the incoming generation of farmers in America. They are best known for The New Farmer's Almanac, now in its fourth edition, their documentary film, "The Greenhorns." Severine is founder of the National Young Farmers Coalition, which now boasts 23 state and regional coalitions. 
Instagram @thegreenhorns, Instagram @agrariantrust, Instagram @smithereenfarm
Sharlene Brown is Senior Fellow at Croatan Institute and director of the Institute's initiative on Racial Equity, Economics, Finance, and Sustainability (REEFS). Prior to joining the Institute, Ms. Brown spent 15 years working in the financial inclusion industry, supporting communities of farmers, cooperatives, and entrepreneurs working towards greater economic prosperity.
Sharon Anglin Treat is Senior Attorney at the Institute for Agriculture and Trade Policy. For more than a decade, a major focus of Sharon's policy work has included international trade agreements and their intersection with environmental, food and public health policy. Sharon first got involved in trade policy as a state legislator in Maine.
Shi Yan received her PhD in Agricultural Economics and Rural Development from the Renmin University of China, and finished her postdoctoral research at Tsinghua University's School of Social Sciences. As a young PhD student at Renmin University, she founded China's first CSA Farm, growing and distributing organic vegetables to city consumers and renting plots of land to city folks interested in getting their hands dirty. Since then, thousands of similar CSA farms have opened across the country and she has moved on to establish Shared Harvest in Tongzhou and Shunyi. She is a pioneering force and active promoter behind the Chinese organic community-supported agriculture (CSA) movement and is now the co-president of the International CSA Network (URGENCI).  In 2016, she was selected as one of the Young Global Leaders by the World Economic Forum.
Simon Kenton-Lake works on sustainable nutrition, leading on the Peas Please project in Scotland and supporting the development of the Sustainable Food Places network in Scotland. His background is in behaviour change responding to the climate and nature emergencies, including network support and cross-sectoral partnership working. He is passionate about food, setting up and supporting various food projects in Oxfordshire before moving to Edinburgh in 2019. When not eating or cooking he likes to run up hills and sit in pubs. His favourite vegetable is spinach.
Sinéad Fortune, Manager of The Gaia Foundation's Seed Sovereignty UK and Ireland Programme. The initiative is working to support and grow open-pollinated, locally adapted diverse seed production, sharing and interest through training, research, and celebrating seed. Originally from Ireland, Sinéad has lived in Scotland for the past 10 years where she worked in community-led behaviour change and sustainable circular food systems.
Skye Steritz is of Celtic descent and works to protect clean water and is actively involved in habitat preservation and restoration in the Eyak ancestral homelands, where she lives year-round. Skye's expertise is in the areas of Water Resources Policy and Management and Conflict Management and Diplomacy. At the Native Conservancy (NC), Skye works for social and environmental justice, calling upon years of direct experience in community engagement, organizing, writing, research, environmental planning, and youth education. Skye is committed to following the leadership of dAXuhnyuu (the Eyak People) and supports several key initiatives, including: Eyak Cultural Mapping, the Bering River Coalfields Campaign, and the Native Elders Subsistence Program.
Sofía Monsalve Suárez, Secretary General of FIAN International, an international human rights organization working for the right to food and nutrition. Before becoming Secretary General in 2016, she coordinated FIAN's program on land and natural resources for more than 15 years. This work included field research visits and fact-finding missions to twenty five countries.
Sofie Elise Quist joined Nourish in 2020 to coordinate projects for COP26 on food systems and climate change. Sofie's background is in international law with a special interest in the intersection of human rights and nature. Prior to joining Nourish, she worked on facilitating participation of civil society in the process of incorporating international human rights in Scotland. The remainder of her time is usually spent outside wandering in the hills or climbing rocks. Her favourite vegetable is fennel. 
Sonia Sinanan. As the operations manager for the Ecological Land Cooperative, Sonia has over 35 years of experience working in the not-for-profit sector, and has worked at a senior management level for the last 20 years. Her areas of expertise include operations, administration, financial and project management, organisation and community development, participation, and the use of ICTs. Sonia has worked across the voluntary sector in homelessness, drug misuse and international development organisations. She was a founder member of the charity Computer Aid International where she was Director of Operations for 10 years, and a board member for 6 years.
@ecolandcoop   Facebook    Instagram
Sophia Schuff, project manager at Gehl. Gehl focus on how the built environment connects to people's quality of life and Sophia is driven by the wish to improve the quality of urban places through understanding the human experience within the built form. At Gehl she brings insight from social science research, sustainability science and socio-cultural complexities into all aspects of her work. 
Sophie Kirk, Farming Business Development Manager, Soil Association Certification. Sophie has worked within the sustainable food and farming sector for the last decade. Having previously worked for local Government facilitating the development of short food supply chains, she now works for Soil Association Certification and specifically focuses on supporting the growth and development of organic farming in the UK.
Mr. Sougalo Soulama (Burkina Faso). Mr Soulama is a Research Fellow at the Institute of Environment and Agricultural Research (INERA / CNRST) of Burkina Faso. He holds a PhD in Plant Biology and Ecology and is a Research Fellow at the Institute of Environment and Agricultural Research (INERA).
Spiridoula Athanasiadou is a qualified veterinarian with a PhD on the interactions between nutrition and parasitism. She works at Animal and Veterinary Sciences, SRUC and has more than 20 years' experience on sustainable approaches to parasite control. She is interested in how nutrition helps host's resilience and resistance and she is investigating this in ruminants and model organisms.
Stefanie Swanepeol, OV Organic Farmers Co-operative. Stefanie is the manager of the OV Organic Farmers Co-operative, established by five black women urban farmers. She is an experienced researcher and editor, with a focus on African smallholder farming systems and has provided services to international and regional organisations. She is the Communications Manager for the Knowledge Hub for Organic Agriculture in Southern Africa and project managed the drafting of South Africa's climate change adaptation strategy. Her passion is working with people and on projects that have the potential to shift the structure of the food system towards a more regenerative and equitable one.
Stephen Briggs farms 270 acres of land in Cambridgeshire & in Rutland growing cereals, root crops, vegetable and fruit crops and is pioneering agroforestry, with the UK's largest system on 125 acres, growing apple trees and field crops together. Agroforestry – 3D farming, mixing trees with crops and or animals in the same area, is a perfect example of ecological intensification.
Steve Brown, Edinburgh Food Social / Food for Good Edinburgh.Steve is a champion of local, seasonal food from his native Scotland as well as being a passionate campaigner, educator, and chef. Having worked across the UK, France, Germany and New York, Steve now runs Edinburgh Food Social, a social enterprise teaching young people and communities about good, honest food.
@edinfoodsocial   Facebook   Instagram
Sue Pritchard is the Chief Executive of FFCC and is focused on leading the organisation in its mission to bring people together to find radical and practical ways to transform our food system and improve our climate, nature, health & economy. Sue brings extensive experience working with leaders in businesses, governments and enterprises, blending the academic and the practical for sustainable systems change. Sue lives with her family on an organic, permaculture, livestock farm in Wales, which accounts for pretty much all of her time outside of FFCC, and is a grounding reminder of the gritty realities of turning ideas into workable actions.
Sue S. Walker is Principal Researcher: Agrometeorology at Agricultural Research Council – Soil, Climate and Water, Pretoria. She is Professor Emeritus in Agromet at University of the Free State, Bloemfontein, South Africa. Her PhD in Plant Physiology is from University of California Davis, USA, following her studies in Agricultural Meteorology.
Sue Walker, Relationship Manager, Agriculture, Triodos Bank UK. Sue Walker is a relationship manager at Triodos Bank, who joined the organisation in 2014 to work with organic farmers. Specialising in agricultural banking, her customers range from organic dairy farmers to horticulturalists and mixed farming enterprises that focus on green tourism and the environment. She's from a dairy farming background and is passionate about sustainable farming practices, biodiversity and organic food production.
@triodosuk   Facebook   LinkedIn   Instagram
Sunaryo has a Junior High School education. He is a rice farmer; head of a farmers-group in his village in Indramayu; learning agrometeorology in the Science Field Shops since 2011; a member of the Indramayu Organization of Farmer-Researchers Responsive to Climate Change; and being a farmer facilitator in 2016.
Sutej Hugu is a tribal activist, mobiliser and sustainable self-determination organiser, based in Orchid Island and living on the sea. He is the Field and the Forest Regional Coordinator for East Asia and Facilitator for the Cross-Regional Network of Austronesia, Indian Ocean and Pacific, ICCA Consortium Co-founder and Chief Advisor of the Indigenous Taiwan Self-Determination Alliance (ITW-SDA).
Suzy Russell, Network Coordinator of the UK CSA Network. Suzy has a passion for environment, food, culture and people and has developed and led ambitious work in this field for over 20 years.  Past endeavours have included community environmental projects in Spain, street theatre, third sector leadership and mindfulness teaching.
@CSANetwork  Facebook   Instagram
Tāme Iti is a prominent Tūhoe kaumatua, and internationally known activist and artist. Tāme grew up in the Ruatoki valley, north of Te Urewera rainforest. Tāme's belief is that mana motuhake, self determination, begins at home. Having sovereignty over your food, growing your own garden, connects you with Papatūānuku, with your whānau (family) and is an active practice of mana motuhake.
Tammi Jonas, Australian Food Sovereignty Alliance, Meatsmiths, Pandemic Research for the People (PReP). Tammi Jonas is an agroecologist in principle and in practice, farming heritage-breed Large Black pigs, cattle, and garlic with her husband Stuart on the unceded lands of the Dja Dja Wurrung people in the central highlands of Victoria.
Tammi is president of the Australian Food Sovereignty Alliance (AFSA), co-editor and co-author of Farming Democracy: Radically transforming the food system from the ground up (2019), and undertaking a PhD at the University of Western Australia on the biodiverse and decolonising practices of agroecological farmers with rare and heritage breed livestock.
Tanguy Gnikobou is an activist from Benin, West Africa .He envisions connection to the land for food sovereignty. In 2015,together with other youths founded Les Jardins de l'Espoir, for holistic agroecological farming.Plants, animals, fish,mushrooms and bio-inputs are produced. In 2018 he co-founded Agrobootcamp, an intensive training in agroecology and green entrepreneurship for youth empowerment in Africa. He will speak about youths connecting with the land in a holistic manner in West Africa.
Tanguy Martin is an agronomist. He has been working for Terre de Liens the past 10 years. His main task is supporting access to land for new entrants in the west of France. He is also carrying the Terre de Liens advocacy for a land reform in France.
@Terredeliens   Facebook  Instagram
Tarsono is a rice farmer since 2016. He has a Primary education; learning agrometeorology in the Science Field Shops since 2010; a member of the Indramayu Organization of Farmer-Researchers Responsive to Climate Change; and being a farmer facilitator in 2016.
Te Kahureremoa Taumata (Aotearoa New Zealand, of Ngāti Kahungunu and Ngāti Tuwharetoa) is a multi-disciplinary artist, writer, singer, composer, storyteller, tāonga pūoro practitioner, visual artist and video maker based in Te Whanga-nui-ā-Tara (Wellington)
Tchenna Fernades Maso, Movement of People Affected by Dams. Tchenna Fernandes Maso is a lawyer graduated from the Federal University of Paraná (UFPR), specialising in energy in contemporary capitalism at the Urban and Regional Research and Planning Institute of the Federal University of Rio de Janeiro (UFRJ). She has a Masters in Political Science and International Relations from the Federal University of Latin American Integration (UNILA), is a PhD student in Human Rights at UFPR, and is a researcher at the Center for Research and Extension EKOA/Socio Environmental Law. She works for the Movement of People affected by dams (MAB) in their Human Rights Collective, researching transnational corporations and human rights violations.
Tero Mustonen. A traditional fisherman and passionate defender of traditional worldview and cosmology of his people, Tero is a Finn and head of the village of Selkie in North Karelia, Finland. He is also a renowned geographer and expert on traditional ecological knowledge.
Thea Walmsley is the communication's manager at A Growing Culture. She is responsible for building AGC's online educational content to foster a resilient and thriving global community to support grassroots efforts to create a just food system. She is graduating this year with a degree in governance from the Minerva Schools at KGI, focusing on food systems and alternative models of agricultural organization to understand their role in realizing food sovereignty in different communities around the world.
Thibault Josse is working at Association Pleine Mer, a collective of fisher people and fish eaters working together for local, equitable and sustainable fisheries, through the development of Community Supported Fisheries. Fisheries engineer, he works with coastal communities in France and in the Global South for more social and environmental justice.
Tianle Chang
Since 2010 CHANG Tianle has operated the Beijing Farmers' Market, supporting small organic producers through weekly pop-up markets, community centres, education programs, farm visits, research and advocacy, raising consumer awareness of ecological food production, food waste, healthy diets etc. In 2016, she founded Foodthink, an online platform to promote ecological food systems; an information hub for the sector. It provides offline and online courses, supports grassroots activism and engages in international exchange around sustainable food. 
Tiffani Patton. A lifelong "foodie" turned activist, Tiffani has been writing and researching food system change for over seven years. Particularly motivated by the nexus of race and food, Tiffani is an advocate for just food systems and can be found talking about it with anyone who will listen. A gifted writer and storyteller, she leads several areas of educational programming, communications strategy, engagement, and internal operations at Real Food Media, and co-produces and co-hosts the Real Food Reads and Foodtopias podcasts with Tanya Kerssen. Tiffani brings years of active engagement in food policy discussions, event organizing, storytelling for change, facilitating important discussions around food system transformation, and the connection of art, music, and culture to food in the Bay Area and beyond. Tiffani serves on the HEAL Food Alliance Steering Council, the Oakland Food Policy Council, and the Center for Urban Education About Sustainable Agriculture's (CUESA) Education Committee. She holds an MPA and an MBA in Sustainable Management from Presidio Graduate School and is based in Oakland, California.
Tim Mead was born into a dairy farming family in 1963. He lives with his wife Sarah in the original farm, in the Yeo Valley on the edge of Blagdon Lake, Somerset, where it all started.
After qualifying as a chartered accountant in London, Tim joined the Yeo Valley business in 1987. Following the death of his father Roger in 1990, working alongside his mother, he took on the responsibilities for the yogurt production side of the business, while she took on farming.
Yeo Valley Organic is the UK's largest organic brand and celebrated its 25th anniversary in 2019. As well as manufacturing organic dairy products, they farm a regenerative organic mixed farming system. They have two dairy herds along with beef and sheep spanning 2,000 acres of Somerset.
Today, Tim continues to lead the family-owned business forward by championing organic regenerative farming and soil health as the only way to produce nutritious food while helping to reverse climate change.
Timothy A. Wise is a Senior Adviser at IATP, where his work focuses on the Future of Food, based on his recent book, Eating Tomorrow: Agribusiness, Family Farmers, and the Battle for the Future of Food (The New Press). Tim has a long history of collaboration with IATP, on issues including agricultural dumping, U.S. agricultural subsidies and policies, responses to the 2007-8 global food crisis, the WTO, and Mexico under NAFTA. He is a Senior Adviser with the Small Planet Institute, where he directed the Land and Food Rights Program from 2013-2020. He is also a senior research fellow at Tufts University's Global Development and Environment Institute, where he founded and directed its Globalization and Sustainable Development Program. He previously served as executive director of the U.S.-based aid agency Grassroots International. He is the author of  Confronting Globalization:Economic Integration and Popular Resistance in Mexico, in addition to Eating Tomorrow. He lives in Cambridge, Massachusetts.
Tom Lancaster is head of land, seas and climate policy at the RSPB, heading up a team working across farming, land use, fresh water, marine and climate change policy. He has a background in agriculture policy, and recently chaired efforts to coordinate environment NGO advocacy on the recently passed Agriculture Act. He is also vice-chair of Wildlife and Countryside Link's agriculture working group.
Tom Morrison. After several decades advising farmers in Africa and Asia (including helping North Korea to make the successful post-famine shift from chemical to conservation farming), Tom has been a certified Pasture for Life farmer in Buckinghamshire for 10 years, raising his cattle wholly on pasture and farming regeneratively from the soil up.
Tom O'Kane, from Grower, Wales, will share his experience as a CSA farmer in the UK. His CSA is now in its 6th season. Cae Tan feeds 125 local households and works with local schools, colleges, universities, volunteers and trainees. As the waiting list at Cae Tan grew, Tom has supported the set-up of Gower's second CSA and is now working towards a third.
Tom Philpott is the food and agriculture correspondent for Mother Jones Magazine, and author of Perilous Bounty: The Looming Collapse of American Farming and How We Can Prevent It (Bloomsbury, 2020). His award-winning writing on food politics has appeared in numerous publications, including The New York Times and The Guardian.
Tony Greenham, Executive Director, South West Mutual. Tony is leading a team establishing a mutual mission-led bank for the south west and also works with the Food Farming and Countryside Commission researching finance for transition to agroecology. He is a Senior Fellow of the Finance Innovation Lab and co-author of many reports and books on new economics.
Tracey Simpson was born and bred on a dairy farm and has been around dairy farming ever since. She started her career as a Veterinary Nurse and is now qualified to practice Homeopathy for animals as well as humans in her native New Zealand. Tracey has farmed alongside her husband and three children for the past 20 years and they are currently share-milking 900 cows. She delivers seminars, discussions, and talks on homeopathy to farmers all over the country as part of her natural animal health business.
Tshering Ongmu Bhutia is a farmer and artist and the General Secretary of the Sikkim Farmers Producers' Organization. She has been volunteering in the Sikkim organic mission since 2012 and hopes to inspire a new generation of young people to join farming and contribute to the state's future.
Tsuamba Bourgou is Groundswell's Regional Coordinator for West Africa. He lives in Fada N'Gourma, Burkina Faso. Tsuamba areas of experience include adult education, action research, evaluation, impact assessment, strategic planning and facilitation and local capacity building. He holds a Master degree in linguistics from the University of Ouagadougou
Ulrich Loening has a life-long active interest in gardening and agriculture from WW2.  He retired from biochemistry and molecular biology and the Centre for Human Ecology at the University of Edinburgh and has been working on various ecological projects since then.
Valentina Vives, environmental chemist and biologist at the University of Chile, with a Masters in human development and ecological economics from the Austral University of Chile. She is a researcher at the Transdisciplinary Centre for Environmental Studies and Sustainable Human Development at AUC. Founding partner, president of the Board of Directors and seed coordinator in the Austral Seeds cooperative. She has worked as a researcher and project manager for processes of sustainable human development related to education, agroecology, conservation and management of biological and cultural diversity in Chile.
Dr Vandana Shiva is trained as a Physicist and did her Ph.D. on the subject "Hidden Variables and Non-locality in Quantum Theory" from the University of Western Ontario in Canada.  She later shifted to inter-disciplinary research in science, technology and environmental policy, which she carried out at the Indian Institute of Science and the Indian Institute of Management in Bangalore. In 1982, she founded an independent institute, the Research Foundation for Science, Technology and Ecology in Dehra Dun dedicated to high quality and independent research to address the most significant ecological and social issues of our times, in close partnership with local communities and social movements.  In 1991, she founded Navdanya, a national movement to protect the diversity and integrity of living resources, especially native seed, the promotion of organic farming and fair trade. In 2004 she started Bija Vidyapeeth, an international college for sustainable living in Doon Valley in collaboration with Schumacher College, U.K.Dr. Shiva combines the sharp intellectual enquiry with courageous activism..Time Magazine identified Dr. Shiva as an environmental "hero" in 2003 and Asia Week has called her one of the five most powerful communicators of Asia.Forbes magazine in November 2010 has identified Dr. Vandana Shiva as one of the top Seven most Powerful Women on the Globe. Dr. Shiva has received honorary Doctorates from University of Paris, University of Western Ontario, University of Oslo and Connecticut College, University of Guelph.Among her many awards are the Alternative Nobel Prize (Right Livelihood Award, 1993), Order of the Golden Ark, Global 500 Award of UN and Earth Day International Award. Lennon ONO grant for peace award by Yoko Ono in 2009, Sydney Peace Prize in 2010, Doshi Bridgebuilder Award, Calgary Peace Prize and Thomas Merton Award in the year 2011,the Fukuoka Award  and The Prism of Reason Award in 2012, the Grifone d'Argento  prize 2016  and The MIDORI Prize for Biodiversity 2016, Veerangana Award 2018,  The Sanctuary Wildlife Award  2018 and  International Environment  Summit &  Award 2018.
Veikko Heintz is a board member of the German CSA network. Veikko worked over 8 years as a farmer on different community farms and is now an advisor for agriculture in the German parliament. He is a member of the Coordinating Committee of the Civil Society Mechanism of the UN Comittee for Food Security.
Verónica Villa was born in Mexico City. She studied ethnology at the National School of Anthropology and History, and has focused on the topics of food, food sovereignty and peasant economy. She is a member of ETC Group, a small international organization dedicated to providing information and analysis of socio-economic and technological trends, how they affect peasant communities, and how to strengthen local and grassroots alternatives. Verónica is part of the Editorial Committee of the journal Biodiversidad, Sustento y Culturas, which is published in 12 Latin American countries. She collaborates with the independent media Desinformémonos and La Voz Campesina.
Vicki Hird is an award winning author, expert, strategist and senior manager who has been working on environment, food and farming issues for 30 years. As part-time Head of Sustainable Farming  at Sustain: the alliance for better food and farming, Vicki manages the farm policy and related campaigning and provides comment and guidance on these issues. She is publishing a book on invertebrates and also undertakes consultancy work.
Vijay Kumar Thallam is leading the efforts of Government of A.P in natural farming for the last 5 years. The programme covers 3,000 villages and 700,000 farmers and farm workers. The Vision is to transform all 6 million farmers in the State. Vijay has spent more than 25 years in large-scale community mobilization – tribes, women and farmers.
Vongai Dube was born in 1973 in Kwekwe, in Chief Chiwundura's area. An assertive character, who knows what she wants and is not afraid to pursue it. Vongai has successfully established an intricate garden bed designs integrated with citrus fruits (orange and naartijies) that shows not just a commitment to her gardening but also a creativity and light-hearted nature. From the main entrance gate to the right of her homestead sits well contracted fish ponds with pile of granite rocks built to mimic the stonewall structures of the Great Zimbabwe and appearing to display the household's connection to the cultural and spiritual history tied to those monuments. She is a local activist for agroecology and food sovereignty.
Wilberforce Laate is a Ghanaian and a social scientist with a MA in Governance and Sustainable Development.   He worked with the Ministry of Food and Agriculture and is the Deputy Executive Director and Programmes Director of Centre for Indegenous Knowledge and Development (CIKOD) in Southern Ghana. He currently leads CIKOD's Agroecology work in Southern Ghana as well as coordinating the Ghana Agroecology Movement.
Will Harris is a fourth-generation cattleman, who tends the same land that his great-grandfather settled in 1866. Born and raised at White Oak Pastures, Will left home to attend the University of Georgia's School of Agriculture, where he was trained in the industrial farming methods that had taken hold after World War II. Will graduated in 1976 and returned to Bluffton where he and his father continued to raise cattle using pesticides, herbicides, hormones, and antibiotics. They also fed their herd a high-carbohydrate diet of corn and soy.
These tools did a fantastic job of taking the cost out of the system, but in the mid-1990s Will became disenchanted with the excesses of these industrialized methods. They had created a monoculture for their cattle, and, as Will says, "nature abhors a monoculture." In 1995, Will made the audacious decision to return to the farming methods his great-grandfather had used 130 years before. Part of this involved establishing an on-farm abattoir.
Since Will has successfully implemented these changes, he has been recognized all over the world as a leader in humane animal husbandry and environmental sustainability. Will is the immediate past President of the Board of Directors of Georgia Organics. He is the Beef Director of the American Grassfed Association and was selected 2011 Business Person of the year for Georgia by the Small Business Administration.
Will lives in his family home on the property with his wife Yvonne. He is the proud father of three daughters, Jessi, Jenni, and Jodi. His favorite place in the world to be is out in pastures, where he likes to have a big coffee at sunrise and a 750ml glass of wine at sunset.
Wilma Finlay, MD, is Managing Director of Finlay's Farm Ltd and former founder of Cream O Galloway, makers of organic artisan cheese from their high welfare "cow with calf" farming system. While Covid-19 has delayed the company's plans to expand into supplying the restaurant trade, they have seen huge growth in online sales during 2020.
Wren Almitra, Program Coordinator, Women, Food and Agriculture Network (WFAN). Wren coordinates WFAN's Women Caring for the Land and Harvesting Our Potential programs. A life-long resident of Iowa, she took a leave of absence for a few years to get her Environmental Studies degree from Prescott College in Prescott, AZ where she studied Agroecology, among other sustainable agriculture and conservation biology courses. She has worked on small-scale farms in Iowa and Arizona and has recently moved to Colorado. Prior to working with Women, Food and Agriculture Network, she worked with the Johnson County Soil and Water Conservation District as a watershed project coordinator. She also served as a team member for the Johnson County Women, Land and Legacy chapter for two years, a role that ultimately led her to a passion for connecting women in the fields with resources and with one another, both locally and statewide.
Xavier Poux, Associate Researcher, European Agriculture Initiative, IDDRI. Xavier is the co-author of the FFCC's report Ten Years for Agroecology. He has an agronomic background and has a thesis in rural economics on the analysis of a regional agrarian system. His professional experience has led him to combine the analysis of agricultural systems – from an organizational, economic and environmental point of view – with the analysis of public decisions on agricultural development and environmental management. His career has also led him to articulate different levels of analysis and intervention, from the local level of the small territory to the organisation of agriculture at European level.
Yorlis Luna Delgado
is the daughter of peasants, as well as a literacy teacher, popular educator, member of ATC, facilitator of IALA IXIM ULEW, ex-regional head for agricultural research and innovation for the V region of the Nicaraguan Technical Institute of Farming, and PhD candidate in Ecology and Sustainable Development with the Southern Frontier College, where she studies native bees and the massification of agroecology.
Professor Yunguan Xi 
Professor at Nanjing Institute of Environmental Sciences (NIES), Ministry of Environmental Protection (MEP) and Deputy Director and Chief Engineer of the Organic Food Development Center of China (OFDC) – Ministry of Ecology and Environment (MEE). Obtained his PhD in Organic Farming and Ecology Engineering. Has published extensively on organic agriculture, drawn up the production and processing standards for organic food certification in China. Has worked on numerous comparative studies between organic and conventional production. Advises extensively at farm, government and international level on organic food production systems. Runs ongoing ecological assessments of organic farming in China and the effects on soil and water quality.
Yunita T. Winarto has first and Ph.D degrees in anthropology, M.Sc. in environmental technology. She is Professor in Anthropology, Faculty of Social and Political Sciences, Universitas Indonesia; Academy Professor in Social Sciences and Humanities; Member of Cultural Commission, Indonesian Academy of Sciences; Coordinator of the Science Field Shops, Universitas Indonesia.
Zhengxi Yang, known as 'Ox Brother', is an ethnic Dong rice farmer, seed guardian and founder of the Guizhou Oxen Cultivation Tribe and the Guizhou Heritage Agricultural Cooperative, China. The cooperative comprises 1397 households covering a land area of 37,500 Mu: "the Yang Dong Organic Township". Adherence to traditional agricultural methods using oxen is recovering local rice species that has been adapted to the regional climate over centuries of seed selection. Innovative approaches supporting the ethnic rural area extend to involving a wider public contribution through participatory seed saving projects and ecotourism/volunteering ('Witness agriculture'). These all help to finance seed conservation, while protecting the core aim of retaining traditional husbandry of the land and the integrity of rural communities.